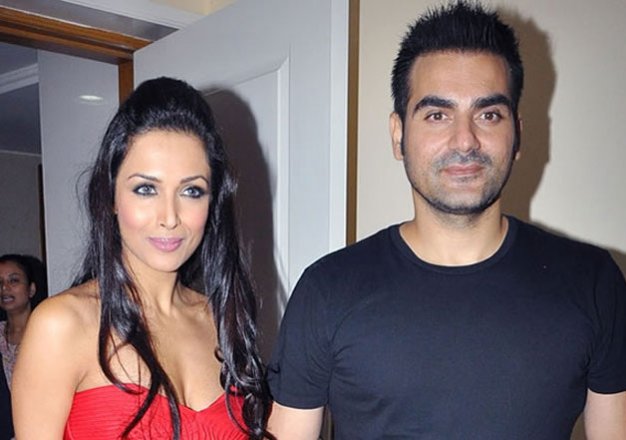 New Delhi: Actors Arbaaz Khan and Malaika Arora's troubled marriage life is garnering a lot of attention these days. The rumours of their separation refuse to die with both the stars keeping mum on the issue.
Lately, Arbaaz Khan was seen ranting on Twitter asking media to stop talking about his personal life and marriage. Although his mysterious posts on Instagram keep on giving the fodder to the gossip mongers.
On the other hand, Malaika, who wasn't that active on social media like Arbaaz, has reacted to her divorce rumours.
She posted a picture on Instagram that reads "Hey, I Found Your Nose, It Was In My Business Again."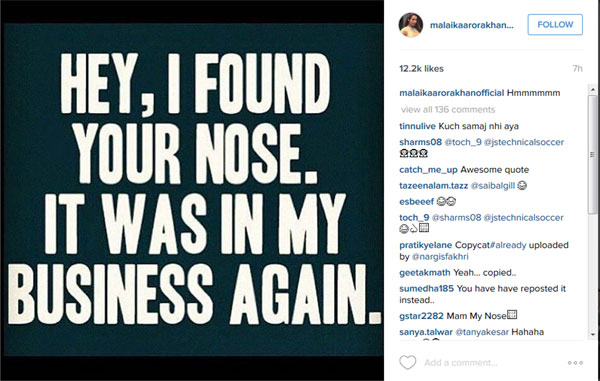 No points for guessing that Malaika's post is directly aimed at the gossipmongers building story in and around their alleged split.
On February 20, she posted another picture, apparently, questioning the love, something which raised the alarms.
Her post read, "Love is composed of single souls inhabiting two bodies" and captioned it, "Is It?,"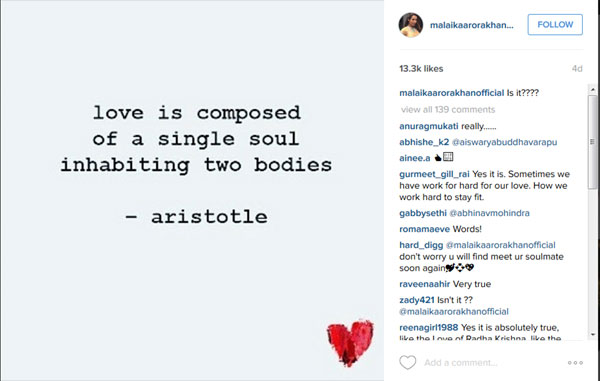 The curious case of Malaika and Arbaaz's separation is getting mysterious with each passing day. And these latest posts by Malaika have given another tint of suspense.
We are waiting for normalcy to prevail.