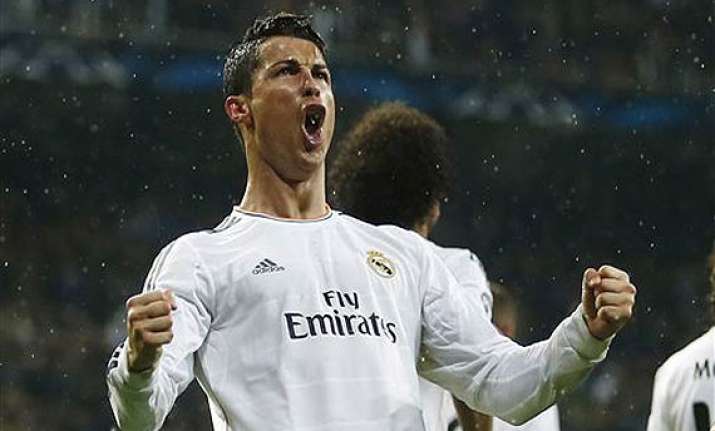 Madrid:  Cristiano Ronaldo may be kept out of the starting lineup for the second leg of Real Madrid's Champions League quarterfinal against Borussia Dortmund, Blancos coach Carlo Ancelotti said Monday.
The Portuguese international sat out the weekend La Liga match with Real Sociedad after leaving last week's first leg against Dortmund with an injury.
Ronaldo did a low-intensity workout Sunday, Ancelotti said.
"To make the decision that he plays will we see today's practice. If he's fine, comfortable and doesn't have pain, then we will make the decision without taking any kind of risk," the coach told reporters at Dortmund's Signal Iduna Park ahead of Monday's training session.
"If he feels 100 percent, he will play, but if not, he won't," Ancelotti said of Ronaldo's participation in Tuesday's match.
"All the matches Cristiano has played it's because he was fine. We have never taken risks with him or with any player," the coach said.
Ronaldo scored for Real Madrid in last week's 3-0 rout of the German side in the first leg, notching his 14th goal of the current edition of the European tourney to equal the mark set in 2011-2012 by Barcelona's Lionel Messi.
Dortmund, which went on to lose in the 2013 final to Bayern Munich after eliminating the Blancos in the semis, faces a nearly impossible task against a Real Madrid side determined to win what would be a record 10th Champions League crown.