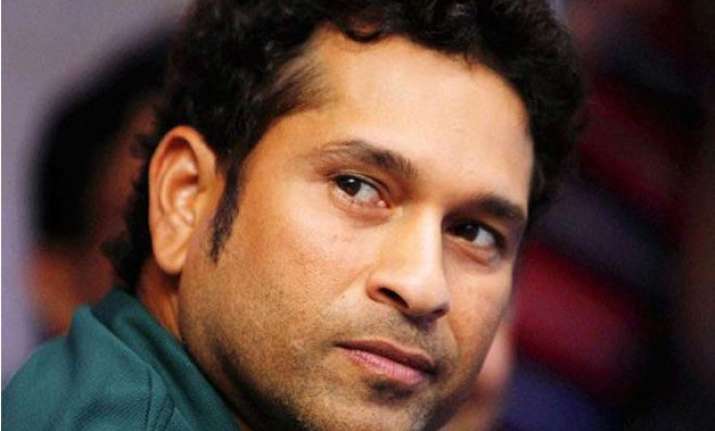 New Delhi: The entire country is coloured in the hues of #IndvsAus match going in Sydney Cricket ground (SCG).
While one side the pressure is reflecting from the first ball, the legendary cricketer Sachin Tendulkar is saying the boys to show controlled aggression.
Writing for TOI, Sachin has advised not to try anything out of the box. "Do not try anything out of the box. That would be my advice to Team India as it goes into battle today with Australia for a place in the World Cup final," says Sachin.
ALSO READ: Live updates: Australia opts to bat against India, Semifinal 2
India's performance in this worldcup has been exceptionally well and India is one team no one wants to play in the tournament. According to Sachin it is a grand occasion and as expected sledging will be on highest note.
Adding to his statement Sachin says, "It will be a good, well-fought game which spectators will enjoy. The boys shouldn't worry about who's saying what. The batsmen shouldn't worry about the short ball because they have been doing quite nicely so far. They don't need to change their approach or `break' it."
ALSO READ: World Cup 2015: Australia is bookies favorite ahead of semifinals clash against India
Sachin is confident about India's victory and is looking forward for the finale. "The entire nation is looking forward to this match. I won't be there in Sydney today, but I will go to watch the final at Melbourne. I am sure Dhoni's boys know how to bowl to Glenn Maxwell and the other Aussie batters. They have played enough games with and against them in the IPL."
In the reports published Sachin also showed his confidence over R Ashwin bowling. "Again, I knew R Ashwin was going to bowl well in the event after watching his first over in the opener against Pakistan! Overall, as I said, we have done really well in this tournament. We have shaped up beautifully."
"They had a tough series be fore the World Cup, but I always believed our bowlers could do better, and I could sense this with the way they started off in the f tournament," says Master Blaster.