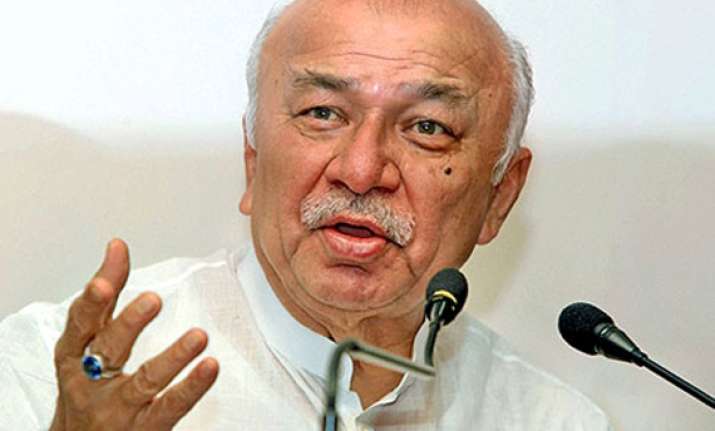 New Delhi, Jul 22: Home Minister Sushilkumar Shinde today refused to comment on Congress leader Shakeel Ahmed's controversial tweet on the origin of Indian Mujahideen (IM), a banned terror outfit.
While Shinde did not comment when asked about Ahmed's tweet that Indian Mujahideen (IM) was formed after the Gujarat riots, his deputy R P N Singh feigned ignorance over the tweet.
"Shakeel Ahmed should answer for himself. I'm not aware what he said and I have not read his tweet," Singh told reporters here.
Congress has already distanced itself from the comments, maintaining that it is not the party line as of now.
Ahmed, Congress General Secretary, yesterday sparked a row when he said that Gujarat riots had led to creation of terror outfit Indian Mujahideen. The comment evoked a sharp reaction from BJP which accused his party of playing the communal card for vote bank politics.
"Indian Mujahideen (IM) was formed after the Gujarat riots, says NIA in its charge sheet. Even now BJP and RSS will not desist from their communal politics?," Ahmed had said on microblogging site Twitter.
Hitting back, BJP said the remarks were "stupid" and "reprehensible" as the Pakistan links of such outfits were well known and alleged that it was a "desperate" Congress which was actually trying to communalise the political scenario and playing with national security as it had "no answers for all the wrongs" it had done.