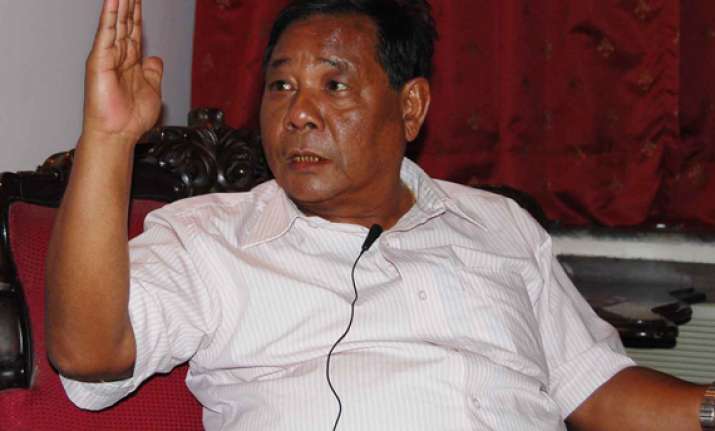 New Delhi, Jun 19: With A P J Abdul Kalam deciding not to join the Presidential race, the BJP Core Group met here Monday night to discuss its strategy including support to P A Sangma and reluctance of allies like JD(U) to go for a contest against UPA nominee Pranab Mukherjee.
After the meeting, there was no official word from the party about its stand post-Kalam withdrawal from the race but party sources said it will discuss with NDA partners to be held soon.
Tomorrow's NDA meeting has been postponed.
Sources said BJP is firm that a contest should take place in the presidential poll keeping in view the 2014 Lok Sabha elections as well as the immediate prospect of winning more allies like AIADMK and BJD.
With Kalam out of the race now, BJP is likely to support former Lok Sabha Speaker P A Sangma who has been propped up by AIADMK and BJD.
BJP veteran L K Advani has been authorized to NDA leaders and BJD and AIADMK leaders and may try to reach out to Trinamool Congress also.
However, JD(U), a key NDA ally, is said to be of the opinion that a contest is futile as the opposition does not have the numbers.
Meanwhile, Subramaniam Swamy, Janata Party chief who is a constituent of NDA, met Sangma and backed him for the Presidential race.
"Sangma is a well-educated person, a nationalist, has a big heart and I think he has a point that for the sake of national integration, we should have a tribal" as President, Swamy said.