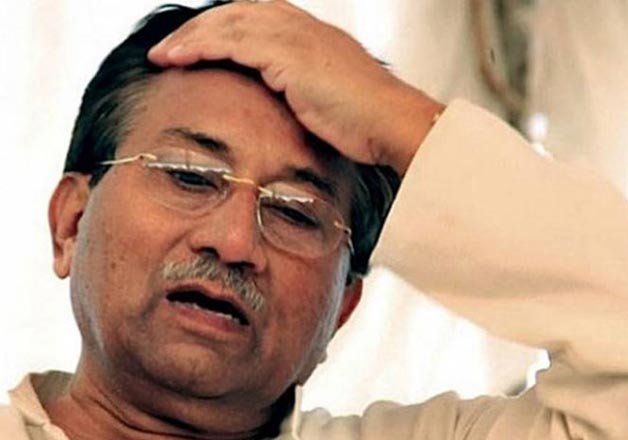 Islamabad: A Pakistan court today issued a non-bailable warrant against former Pakistan President and retired army general Pervez Mushrraf in relation to a case of the murder of Lal Masjid cleric Abdul Rashid Ghazi.
Rejecting Musharraf's plea seeking permanent exemption from appearing in the case of Ghazi, who was killed in a military crackdown in 2007, the court directed the authorities to produce Musharraf before it on March 16.
Meanwhile, his counsel said they would challenge the order, Geo News reported.
The 72-year-old former president has never appeared before the court during the previous 55 hearings. This is the fourth non-bailable arrest warrant against Musharraf in the case.
The cleric's family filed a case in 2013 against Musharraf over his alleged involvement in the killing of Rashid during a 2007 operation when military commandos stormed the mosque in the heart of Islamabad on Musharraf's orders.
The three-day siege in July 2007 at the Lal Masjid claimed scores of lives, including of students and security personnel.
Last month, Musharraf was acquitted by an anti-terrorism court in the 2006 murder case of Baloch nationalist leader Nawab Akbar Khan Bugti, the first major relief to the ex-military ruler entangled in several high-profile cases.
He came to power in a bloodless coup in 1999, deposing then prime minister Nawaz Sharif. Facing impeachment following elections in 2008, Musharraf resigned as president and went into self-imposed exile in Dubai.
The ex-army chief is facing a slew of court cases after returning from Dubai to contest the general elections in 2013. He lost the polls.
He is also facing trial in a treason case for abrogating the constitution in 2007 and illegal detention of judges the same year.
Musharraf has also been charged in connection with the 2007 assassination of former prime minister Benazir Bhutto.
A Pakistani court has banned his foreign travels.
(With inputs from PTI)