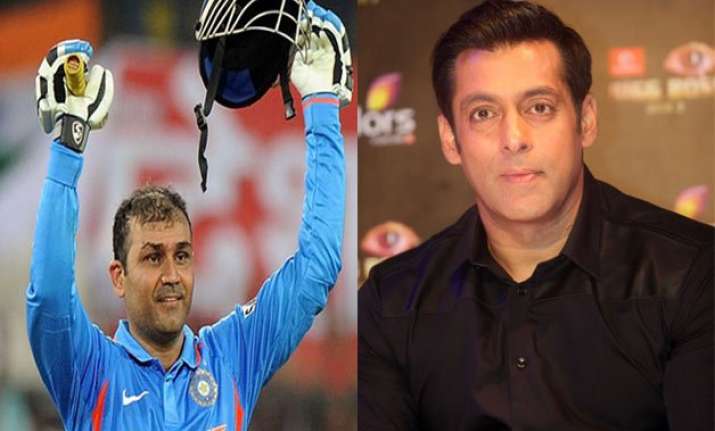 New Delhi: The past week saw a lot of action. From the retirement of legendary cricketer Virender Sehwag to superstar Salman Khan being engaged to Romanian model; a lot happened this week. Before we start a new one, we thought it would be best to give you a warp up of occurrences which made it to the news:
The most eligible bachelor of India was rumoured to be engaged with Romanian model Lulia Vantur. Soon after all went haywire about the news, Salman's sister Arpita Khan Sharma rubbished the reports. The superstar has yet not broken his silence on the matter.
After scientists found water on Mars, the Internet broke when a Buddha like statue was spotted on the planet. The photograph which captured everyone's eyes was reportedly taken by NASA's Curiosity rover.
The hit serial 'Yeh Hai Mohabbatein' has kept viewers glued to televisions since the beginning. The serial took an unexpected twist and though the antagonist Shagun committed suicide, her twin sister will enter the show. She will seek vengeance from the protagonist couple of Raman and Ishita and make their lives miserable.
Another hit telly show, 'Diya Aur Baati Hum' will see a new twist when a woman will enter the lives of Sandhya and Sooraj. Sooraj will be made to choose between Sandhya and Lalima, and his decision might alter his life forever.
When the 'Sultan of Multan' announced his retirement from International cricket, all his fans were disappointed. Virender Sehwag, who has been a part of Team India for more than 15 years finally, called it a day. This amazing video will tell you why he is the singular player who will be missed by all cricket lovers!