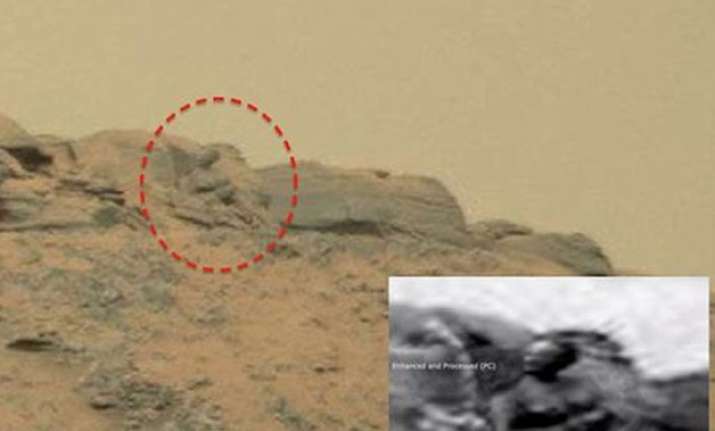 New Delhi: A giant Buddha like statue has been spotted on the planet Mars, as per the claims by UFO Sightings Daily. The photograph is reportedly been captured by NASA's Curiosity rover.
According to the report published by Mirror.co.uk  the body at UFO Sightings Daily have discovered a shape on the red planet 'Mars' and the photos are enough to prove that once there was a life on Mars.
It's not the first time of sighting the Buddha statue on Mars as there are several other fascinating images which have been shared in the past.
The detailing of the picture is very clear as if someone sitting on the ground with its head turned to its right with breasts and a plump stomach and shoulders with detailing can be spotted.
"This photo alone should be enough to convince the United Nations that intelligent life once existed on Mars, but NASA doesn't want anyone to know the truth, because they will be asked to share the info and technology that they have found," said Scott C Waring of UFO Sightings Daily.
Other things which have been found on the Mars include floating spoon and a space crab. Also, there were enough evidences found to prove the existence of ancient lakes on the surface of the Red planet.