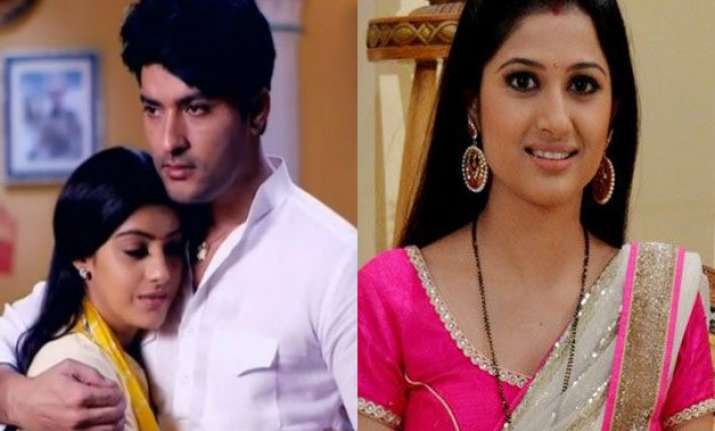 New Delhi: Leading couple Sooraj and Sandhaya have been going through a lot of problems lately in the TV serial 'Diya Aur Baati Hum'. And it seems the couple won't be seeing an end to their problems any time soon.
Recently we saw that Sooraj and Sandhya have finally returned back to home. However, the two love birds have been forced to stay away from each other because of Lalima.
According to the sources, Sooraj exchange garlands with Lalima during pooja in the house and requests her to leave his house.
However, Bhabho stops Lalima from leaving and refer her as the 'badi jethani' of her other daughter in-laws.
Bhabho is unable to forget Lalima's sacrifice which she did for Sooraj which makes her assume Lalima as her daughter-in-law.
While, Sandhya is taken aback by Bhabho's wordings she seeks forgiveness from Bhabho, but it seems Bhabho is in no mood to forgive Sandhya.
However, she leaves the final decision on Sooraj.
While Sooraj is in real flix on whose side should he take, we wonder will he go with his love Sandhya or will he end up choosing Lalima over his soulmate.
Keep visiting this place for more updates on 'Diya aur Baati Hum'.