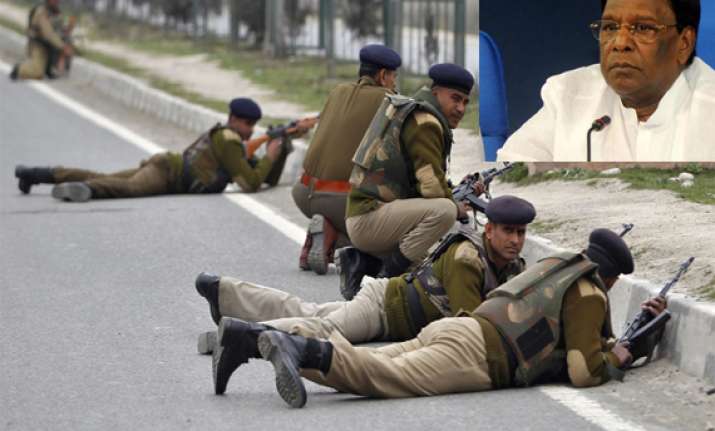 New Delhi: Minister of State in the Prime Minister's Office V. Narayanasamy Thursday ruled out chances of another Kargil like war with Pakistan.
Asked if the increase in infiltration attempts and violations of ceasefire may lead to another Kargil like war, the minister said: "Don't imagine things."
"Infiltration is not there. Our army officers have made it very clear that in Jammu and Kashmir they foiled the attempt of infiltration by gentry of the militants," Narayanasamy told reporters here.
The Indian Army Wednesday foiled what is described as the largest bid this year to infiltrate into the Kashmir Valley by 30 militants from across the Line of Control (LoC) in the Keran sector of Kupwara district of Jammu and Kashmir.
On Sep 26, four soldiers, six policemen and two civilians were killed in Jammu and Kashmir in an audacious terror attack that also left three militants presumably from Pakistan dead.
A violation of ceasefire was also recorded Sep 27 in Rajouri district of Jammu.