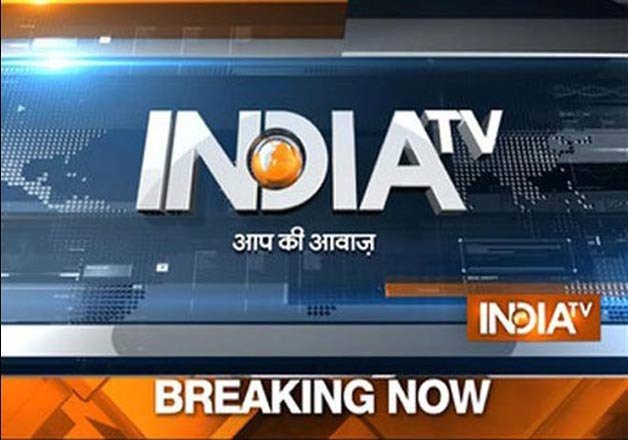 National News
Madras HC Judge stays his transfer order issued by SC, seeks 'written reply' from apex court
Chennai: Justice C S Karnan of the Madras High Court today 'stayed' the apex court's order of transferring him to the Calcutta High Court. Under law, a lower court cannot sit in judgment over an order of higher court, more so the Supreme Court. Read More
Amit Shah slams Rahul Gandhi over JNU row, says he is supporting anti-nationals
New Delhi: BJP president Amit Shah today slammed Congress for blatantly supporting the arrested JNU students who have allegedly shouted anti-India slogans during an event organised for parliament attack convict Afzal Guru. Read More
Police arrests 5 accused including a psychopath in Dipti Sarna kidnapping case
New Delhi: Ghaziabad Police today claimed to crack the kidnapping case of Snapdeal employee Dipti Sarna with the arrest of five persons, including one who is close to the family. Read More
Mysuru declared India's cleanest city; Varanasi, Patna among dirtiest
New Delhi: Karnataka's Mysuru has topped the list of India's cleanest cities for the second year in a row while Prime Minister Narendra Modi's constituency Varanasi features on the list as among the dirtiest cities of India. Read More
70 percent Delhiites say corruption not reduced: Online survey
New Delhi: Seventy percent of the people surveyed by a "citizen engagement platform" believe that corruption has not reduced in Delhi under the Arvind Kejriwal government, but nearly 50 percent said they would vote for the AAP again. Read More
International News
Mass grave of 100 bodies uncovered in eastern Syria
Damascus: A mass grave of some 100 bodies was uncovered in Syria's eastern province of Deir al-Zour on Sunday, a media report said. Residents of Mrat town in the eastern countryside of Deir al-Zour uncovered the mass grave, in which they found 100 bodies shot dead by the Islamic State (IS) group. Read More
Israel ex-PM Olmert begins jail term in corruption
From Harinder Mishra Jerusalem, Feb 15: Disgraced former prime minister Ehud Olmert today became Israel''s first ex-premier to be jailed as he began serving a 19-month sentence in the biggest corruption scandal in the Jewish nation''s history.
Influential US Supreme Court Justice Antonin Scalia found dead in Texas
Washington: Antonin Scalia, the influential conservative and most provocative member of the Supreme Court, has died, leaving the high court without its conservative majority and setting up an ideological confrontation over his successor in the maelstrom of a presidential election year. Scalia was 79. Read More
Business News
Inflation slips to (-)0.9% in Jan; stays negative for 15 mths
New Delhi: Deflationary pressure persisted for the 15th month in a row as inflation at the wholesale level slipped to (-)0.9 per cent in January with some food articles turning less expensive.
Sensex zooms 568 pts to jump most since Jan 2015
Mumbai: After logging its worst weekly fall in over six years, the benchmark BSE Sensex on Monday soared by 568 points to 23,554.12 -- index's biggest single-day gain in more than a year -- as recently battered banking stocks perked up along with sharp recovery in Asian markets.
AirAsia India CEO Mittu Chandilya not quitting airline
Mumbai: AirAsia India CEO Mittu Chandilya is not quitting the airline, AirAsia Group chief Tony Fernandes said today as he announced that the 2-year old Indian carrier would "shortly" add two aircraft as part of its fleet expansion plans. Read More
Entertainment News
Make in India Week: Aamir Khan, Kangana Ranaut dine with PM Narendra Modi
Mumbai: Bollywood superstar Aamir Khan, who was at the centre of a controversy over his comments on intolerance, attended a dinner hosted by Prime Minister Narendra Modi here last night. Read More
Salman Khan confesses he is scared of being a 'kunwara'. Is he fed up of being alone?
New Delhi: Superstar Salman Khan has managed to stay away from the sacred bond of marriage for a good 50 years of his life. All his contemporaries are married, have children and he has also turned Godfather for them. Read More
Kangana Ranaut to speak at CII annual summit
Mumbai: National Award-winning actress Kangana Ranaut will be a speaker at CII Young India's upcoming annual summit "TakePride2016" in Delhi. The two day summit (March 25-26) will be held at the Taj Palace
Sports News
World T20: Play in India or face legal action, ICC warns PCB
New Delhi: International Cricket Council (ICC) has told the Pakistan Cricket Board that it could face legal action if the team fails to play in the forthcoming World T20 tournament, scheduled in India for March this year. Read More
We are always top contenders in shorter formats: Dhoni
Visakhapatnam: The emphatic triumph over Sri Lanka giving a perfect start to their World Twenty20 build-up, Indian captain Mahendra Singh Dhoni said his side will be one of the top contenders at the showpiece even though some top batsmen are yet to get enough time in the middle. Read More
IOS signs India U-19 captain Ishan Kishan for three years
New Delhi, Feb 15 (PTI) India's under-19 cricket captain Ishan Kishan has been signed by leading sports management group IOS Sports and Entertainment for a period of three years.