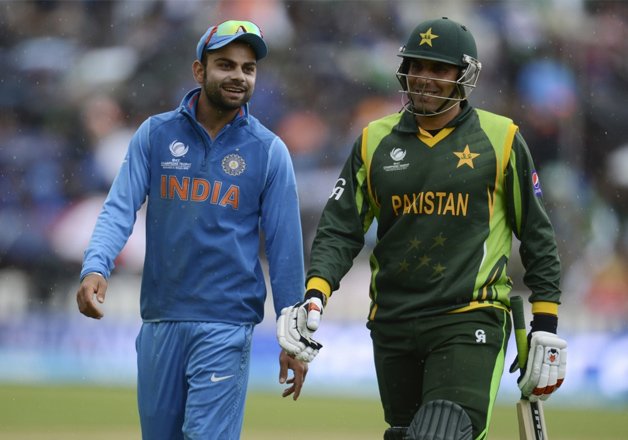 New Delhi: International Cricket Council (ICC) has told the Pakistan Cricket Board that it could face legal action if the team fails to play in the forthcoming World T20 tournament, scheduled in India for March this year.
According to reports, the ICC believes that the PCB's concerns about security are baseless and that the security arrangements made by the Board of Control for Cricket in India (BCCI) are satisfying.
"This is not a bilateral series and the PCB is contracted with the ICC. So they would face legal action if they didn't turn up for the mega event," a senior ICC official said.
The latest development comes close on the heels of reports suggesting that PCB may ask the ICC to organise its matches at a neutral venue if Islamabad refuses security clearance for the team.
The ICC also said that 'if Pakistani athletes can travel to India for the South Asian Games (SAG) being held in Guwahati, there is no reason why 20 players can't be allowed to represent the country at the tournament'.
"What is this double standards all about? If the Pakistan government can happily allow more than 100 athletes to go and participate in SAG, why can't some 20 players be allowed to go and play in the World T20? Are they trying to say that the security threat is cricketer specific? This isn't a bilateral series and personal issues have no place in an ICC event," an ICC official was quoted as saying in a dailymail report.
Stating that the participation is a must unless the threat is genuine, the ICC noted that BCCI has already reworked on security plans to ensure that Pakistani players' safety, especially after the PCB shared its concerns with the top cricketing body.
The PCB has maintained that the team will travel to India only after the provincial government's clearance and in case if clearance is denied, the body will ask the ICC to shift Pakistan's matches to a neutral venue.
A total of 58 matches, including 35 men's matches and 23 women's matches, will be played in the 27-day tournament in Bengaluru, Chennai, Dharamsala, Kolkata, Mohali, Mumbai, Nagpur and New Delhi. New Delhi and Mumbai will host the semi-finals on 30 and 31 March, respectively, while Eden Gardens in Kolkata will be the venue of the 3 April finals. The women's semi-finals and final will be followed by the men's knock-out matches. There is a reserve day for the finals.