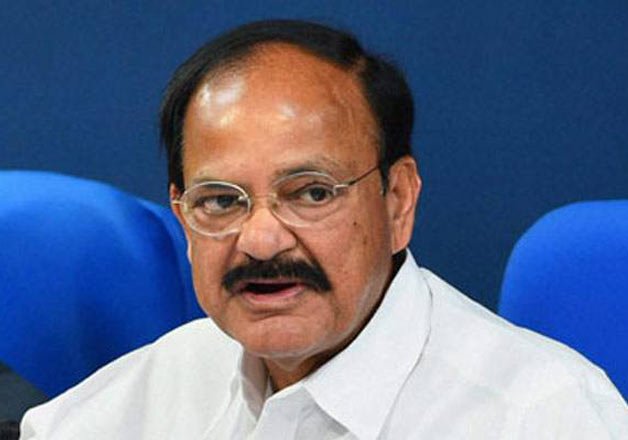 New Delhi: Karnataka's Mysuru has topped the list of India's cleanest cities for the second year in a row while Prime Minister Narendra Modi's constituency Varanasi features on the list as among the dirtiest cities of India.
The rankings, rolled out by the government today, are based on the 'Swachh Sarvekshan campaign' survey based on sanitation conditions across Indian cities.
The result of Swach Survekshan (cleanliness survey) was announced by Union Minister of Urban Development Venkaiah Naidu. The latest rankings follow a similar survey conducted in 2014 which saw Mysuru and Tiruchirappali top the list of five cleanest cities of India.
PM's constituency Varanasi has been ranked 65th in the list of 73 cities on account of its appalling sanitation facilities.
When asked why PM Modi's constituency had not fared well in his initiative, Naidu said, "The local administration can best reply to this. If it has fared poorly, then the administration should work towards improvement," Naidu said today.
Dhanbad, Asansol, Patna, Meerut, Raipur, Ghaziabad, Jamshedpur, Kalyan Dombivilli and Itanagar are the dirtiest cities of India.
Four cities have improved their ranks when compared with the 2014 survey results. These cities are Visakhapatnam (which has climbed from 44 to 5), Surat (from 12 to 6),  Rajkot (from 32 to 7), and Gangtok (from 16 to 8).
The survey, the government said, was conducted to promote a spirit of competition among the cities. It was to assess the measures taken by the cities to improve sanitation, present service levels including infrastructure developed, deployment of men and machines and efforts to bring about behavioural changes.
Here are the 10 cleanest cities of India:
1) Mysuru
2) Chandigarh
3) Tiruchirapalli
4) New Delhi Municipal Council (NCT Delhi)
5) Vishakhapatnam
6) Surat
7) Rajkot
8) Gangtok
9) Pimpri-Chinchwad
10) Greater Mumbai