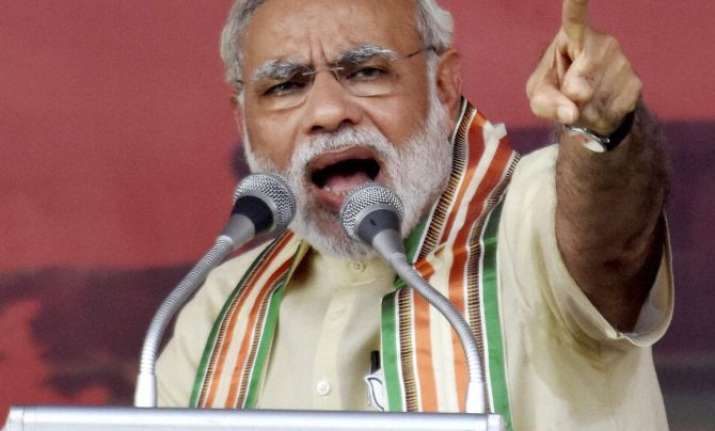 Breaking his silence over the ghastly cases in Kathua and Unnao, Prime Minister Narendra Modi on Friday assured the country that the culprits guilty of the rape and murder would not be spared at any cost.
 
"I want to assure the country that no culprit will be spared, complete justice will be done. Our daughters will definitely get justice," said PM Modi amid a nationwide outrage over the cases.
The Prime Minister further said that the country is ashamed of such incidents, and dissapproved of them taking place in a civilised society. 
"Incidents being discussed since past two days cannot be part of a civilised society. As a country, as a society we all are ashamed of it," said the Prime Minister. 
PM Modi's remarks come after Rahul Gandhi's twin posers to the Prime Minister in the cases of violence against women and children. 
Earlier today, the Congress President took to Twitter and questioned Prime Minister Narendra Modi's silence. 
"Mr Prime Minister, your silence is unacceptable. 1. What do YOU think about the growing violence against women & children? 2. Why are accused rapists and murderers protected by the state? India is waiting," Gandhi had tweeted.
The rape and killing of the girl, who belonged to the nomadic Bakerwal Muslim community, has become a national issue. The gory details of the heinous crime surfaced following filing of charges. 
The girl had disappeared from a spot near her house close to Rasana village in Jammu and Kashmir's Kathua on January 10. 
A week later, her body was found in the same area. 
A Special Investigation Team, formed to probe the incident, has arrested eight people, including two special police officers (SPOs) and a head constable, who was charged with destroying evidence.
Meanwhile, in the Unnao rape case, Allahabad High Court on Friday directed the CBI to arrest accused BJP MLA Kuldeep Singh Sengar.
The victim had alleged that on June 4, 2017, she was raped by the MLA of Bangarmau in Unnao district at his residence, when she had gone to meet him with a relative, seeking a job. 
In February, the girl's family had moved the court, seeking to include the MLA's name in the case. 
After the filing of the case, the victim's father was booked by the police under the Arms Act on April 3 and put in jail on April 5. 
Frustrated with the alleged police inaction on her complaint and coercion from influential people, the victim had attempted self-immolation in front of Uttar Pradesh Chief Minister Yogi Aditynath's residence on April 8. 
The next day, her father had died in jail with the post-mortem report suggesting serious injuries on his body, triggering a massive political row over women's safety in Uttar Pradesh. 
The CBI sleuths swooped down at Sengar's residence in Lucknow in the early hours today and took the four-time MLA to its office for questioning.
Here's what PM Modi said; full video: