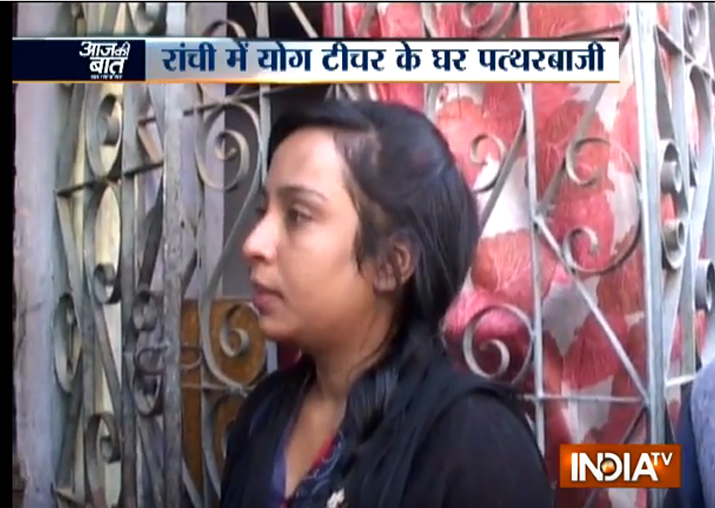 Ranchi-based yoga instructor Rafiya Naaz has come under the attack from Muslim clerics for practicing and teaching yoga to orphan kids. Rafiya, 20, said that she has received threat messages on her social media page for sharing dais with renowned yoga guru Baba Ramdev.
Her house was even stoned by unidentified miscreants here following which she approached the police seeking security. 
Police said that adequate security cover has been provided to Rafiya and assured that action will be taken against the goons.
City SSP Kuldeep Dwivedi said that a male and a female constable have been provided to her as bodyguards. The two constables will stay with Rafiya 24 hours.
According to Rafiya, a man, identified as Faiz Ullah, had threatened her via her Facebook page. She said that he had written – 'sharm karo, Muslim ladki ho, bina Hijab pehne stage par kaaryakram karti ho' (Have some shame, you are a Muslim girl and you perform on stage without wearing Hijab). 
"I have received a lot of threats, I am thankful to the government for providing security. I will not be scared and will continue with what I am doing," she said.
News agency ANI reported that a fatwa has been issued against Rafiya. The post-graduate student of Marwari College, however, said that she has not received any fatwa in writing. 
Rafiya has bagged more than five dozen trophies and certificates in various yogasanas.