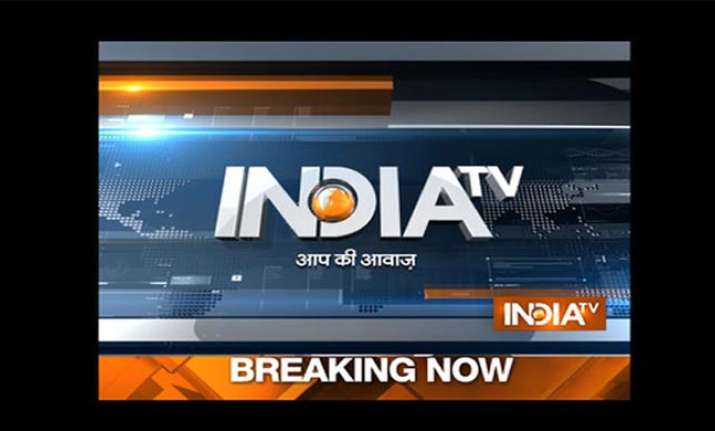 National News
SYL canal row: Blow to Punjab govt as SC holds state act scrapping water-sharing as illegal; mass resignation by Cong MLAs
In what has come as a big blow to the BJP-SAD government in Punjab in Sutlej-Yamuna Link (SYL) canal row, the Supreme Court today held the Punjab Termination of Agreement Act, 2004, as null and void and said that work on the canal must continue.
PM Modi embarks on three-day visit to Japan; N-deal high on agenda
Prime Minister Narendra Modi has left for Japan today on a three-day visit to attend the annual Summit meeting with Japanese Prime Minister Shinzo Abe.
Demonetisation an 'undeclared economic emergency', 90 pc people unhappy with decision: Mayawati
Terming the government's decision to demonetize high-value currency notes as imposition of an "undeclared economic emergency" in the country by Prime Minister Narendra Modi, BSP supremo Mayawati today alleged that the government move was an attempt to divert attention of voters in Uttar Pradesh from the failures of the NDA government.
UP polls 2017: Only merger, SP will not enter into alliance with any political party, says Mulayam Singh
In what could come as a major blow to the Congress ahead of the Uttar Pradesh assembly polls, Samajwadi Party patron Maulayam Singh today announced that his party will not enter into any alliance with any party and said "there may be only merger".
India will defend its sovereignty with all might: President Mukherjee
President Pranab Mukherjee today said that India is firmly committed to peace but is always prepared to deploy its military might to protect the sovereignty of the nation.
International News
Pakistan on the edge following Donald Trump's shock win
Donald Trump's surprise win has left Pakistan struggling to digest the election of the Republican as the 45th President of the United States, all thanks to his anti-Muslims rhetoric during campaign.
China asks India to 'respect concerns' ahead of PM Modi's Japan visit
China has asked India to 'respect its concerns' ahead of Prime Minister's three-day visit to Japan.
China denies complicity in Pakistan's nuclear, missile programme
China has rejected a UK think tank report that accused Beijing of complicity in Pakistan's nuclear and missile programmes.
Business News
All currency denominations to return with new design, enhanced security features, says govt
Two days after announcing a ban on the Rs 1000 note, the government today announced that the high denomination currency note will make a comeback, albeit with a new design and enhanced security features.
In 9-page letter, Tata Sons accuses Mistry of twisting facts, using devious methods to take control
Tata Sons today stepped up its battle against ousted chairman Cyrus Mistry who had claimed that the group faces potential write-downs of nearly USD 18 billion (approximately Rs 1.2 lakh crore).
Long queues outside banks as people rush to deposit, exchange old currency; ATMs to remain shut today
Long queues were seen outside banks, post offices and several Reserve Bank of India (RBI) counters across the country as people rush to deposit and exchange their old Rs 500 and Rs 1,000 notes.
Entertainment News
Sonam clarifies her statement on SRK, says whatever she said was misinterpreted
Actress Sonam Kapoor recently shocked everyone with her statement on superstar Shah Rukh Khan saying that the star is not interested to work with her. Now, the gorgeous actress came forward to clarify that her statement was misinterpreted. She even revealed that she had a conversation with SRK on the same.
Bigg Boss 10: Inmates choose VJ Bani as first captain over Manu, Om Swamiji
Celebrity contestant VJ Bani will become the first captain of 'Bigg Boss 10' after defeating competitors Manu and Om Swamiji. Since the show began, this will be the first time that a captain will be elected, and the burning of the rule book could be a reason.
#JustGoToHellDil: Alia explains the ordeal that comes with heartbreak in new song
Heartbreak is among one of the many emotions that actress Alia Bhatt's upcoming movie 'Dear ZIndagi' chronicles. The new song from the movie 'Go To Hell Dil' is all about tackling heartbreak.
Sports News
Ind vs Eng, 1st Test: England post mammoth 537 runs total in first innings
Visitors England put up a mammoth total as they were bowled out or 537 runs in their first innings on the second day of their first cricket Test against India in Rajkot on Thursday.
PCB threatens BCCI, says play with us or compensate
In amid tensions growing between India and Pakistan, the former chairman of Pakistan Cricket Board (PCB) Najam Sethi said that it has demanded the compensation from the BCCI and the International Cricket Council (ICC) for the losses incurred due to India's refusal to play the scheduled bilateral series.
Rio medal is just the starting point of career: PV Sindhu
Olympic 2016 silver medallist P.V. Sindhu on Wednesday said that she has to take more responsibilities and work harder than before to ensure that the Rio medal "is just the starting point" in her glowing career.