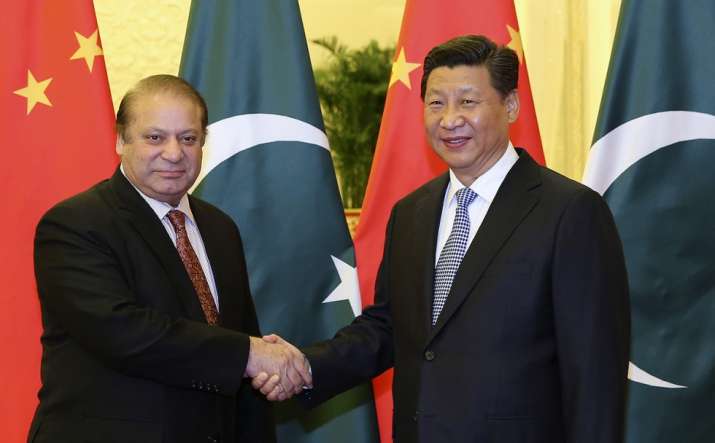 China has rejected a UK think tank report that accused Beijing of complicity in Pakistan's nuclear and missile programmes. 
The report titled 'Pakistan's strategic nuclear and missile industries,' prepared by Project Alpha at King's College, London, said that Pakistan has procured supplies from China for its nuclear and missile programmes.
Refuting the report, China on Wednesday said that said it has a world class "catch all" control system to curb proliferation of proscribed technologies.
 "What is mentioned in this report sounds so true but it doesn't hold water because it evades a fundamental question that is whether all the exports China made to Pakistan violates its legal and international obligations," Chinese Foreign Ministry spokesman, Lu Kang said.
The report identified China as the most important supplier of all forms of goods to Pakistan's nuclear and missile programmes, and most procurements from China are "probably from unwitting private suppliers". 
"But, on a smaller scale, Chinese state and private entities continue to knowingly supply Pakistan's strategic programmes with sensitive equipment," it said.
While Pakistan's reliance on China's sensitive technologies is not surprising in view of their close and strategic ties, "it does nonetheless raise questions about China's commitment to the principles of the export control regimes which it claims to subscribe," the report said. 
Denying China's complicity, Lu said, "As for our exports and non proliferation policies China is always responsible in this regard. We adopt catch all controls and list management. This is world class management system. With regard to whether any Chinese enterprise violated the law in pursuit of their own interests, for us, once they are discovered we will deal with them seriously," he said. 
"There is no other country round the world that can declare 100 per cent sure that they do not have such enterprises. If the think tank is interested in China's non proliferation export controls?then I?suggest to them read carefully China's relevant regulations and they can compare the lists and relevant laws and see whether we violated the system," he added. 
China has helped Pakistan in establishing several nuclear power plants. It is currently building two 1100 mw reactors in Karachi with USD 6.5 billion assistance.
Beijing claims its assistance to Pakistan to build nuclear power plants is under the norms of Nuclear Suppliers Group, (NSG) and the Internal Atomic Energy Agency, (IAEA). The report also said that in view of its record in proliferation, Pakistan is not expected to be welcomed into the NSG. 
The deceptive methods used by Pakistan to obtain dual-use goods questions "Pakistan's claim that it is a responsible actor in the non-proliferation domain. 
"Pakistan cannot expect to be welcomed into the NSG when it continues to secretly and systematically undermine NSG members' national export control systems by targeting companies through the use of front companies and other deceptive techniques," the report said.
(With PTI inputs)