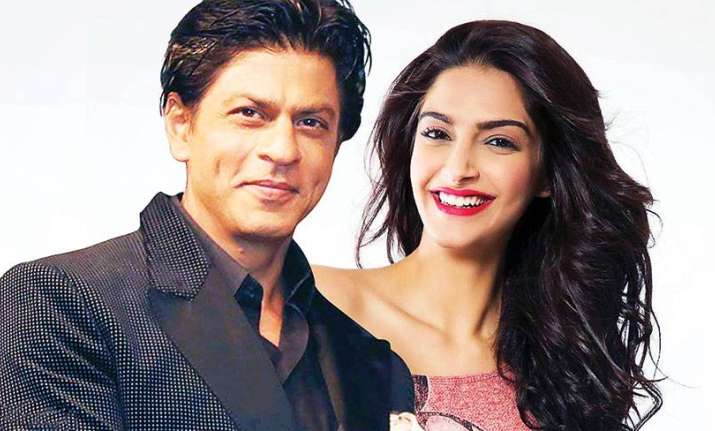 Actress Sonam Kapoor recently shocked everyone with her statement on superstar Shah Rukh Khan saying that the star is not interested to work with her. Now, the gorgeous actress came forward to clarify that her statement was misinterpreted. She even revealed that she had a conversation with SRK on the same.
While talking to a leading daily, Sonam cleared things saying that SRK is in a unique position and can choose leading ladies of his flicks. She further said that she would love to work with him and whatever she said previously was misinterpreted.
She added that most of the decisions of movies are taken by the directors and she would only work with those directors who take that call.
The 31-year-old actress said, "All I said was that I will work with him when he wants to, and whenever there is a role and an opportunity. But whatever I said was misinterpreted."
Both the actors have known each other for so many years.
The pretty actress added, "Even Mr Khan called me up and asked if the statement was true. And I said, 'No, it's not. I didn't say it like that."
Sonam went on to say that till now she has not got the chance to work with the superstar. She believes that film-making is a collaborative effort and she will get the opportunity to work with Shah Rukh only when the director, actor, the rest of the cast and everyone else will be in consensus about working with her.