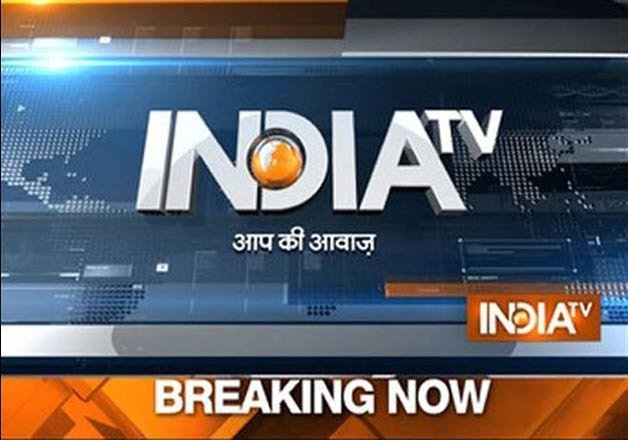 National News
95 per cent of ex-servicemen happy with OROP, says Manohar Parrikar
Defence Minister Manohar Parrikar today said that 95 per cent of ex-servicemen are happy with the One Rank One Pension (OROP) scheme implemented by the Narendra Modi government. He said that the delay in these 5 per cent cases is mainly on the account that they are very old pensioners with incomplete records.
Never want to become CM; you can insult me, sack me: Shivpal tells Akhilesh
Samajwadi Party's latest attempt to put up an united face at its silver jubilee celebrations today didn't came through as state party chief Shivpal Singh Yadav took many pot shots at his nephew and Uttar Pradesh Chief Minister Akhilesh Yadav.
No rift in Samajwadi Party, will unitedly fight elections: Akhilesh Yadav
Uttar Pradesh Chief Minister Akhilesh Yadav today once again denied any rift within the ruling Samajwadi Party in Uttar Pradesh where elections will be held early next year. The Chief Minister's remarks came after his uncle and party's state unit chief Shivpal Singh Yadav earlier made an indirect attack on him at the event.
OROP suicide: PIL filed against Kejriwal govt for granting 'martyr' status to Ram Kishan Grewal
A Public Interest Litigation (PIL) has been filed in Delhi High Court against the Arvind Kejriwal-led Aam Aadmi Party government for bestowing 'martyr' status on the deceased ex-serviceman Ram Kishan Grewal.
Zakir Naik's NGO barred from receiving foreign funds without govt's nod
The Narendra Modi government has barred IRF Educational Trust, promoted by controversial Islamic preacher Zakir Naik, from receiving foreign funds without prior nod from the central government.
International News
Hafiz Saeed slams Pakistan government for 'cool' response over Kashmir issue
Jamaat-ud-Dawa (JuD) chief and Mumbai terror attack mastermind Hafiz Saeed has criticised the Nawaz Sharif government for not giving proper response to India over alleged atrocities in Kashmir.
Not against India's NSG entry, working on it together: China
China has clarified that it is not against India's entry into the Nuclear Suppliers Group (NSG). Zhanwu Ma, consul-general of China in Kolkata, on Friday said that China is, in fact, working with India to find a solution in this matter.
Don't choose fear, choose hope: Obama blasts Trump; says he violates 'basic values'
US President Barack Obama today attacked Republican presidential nominee Donald Trump, saying he does not share the values of most Americans and is 'uniquely unqualified' to hold the nation's highest office.
Top al-Qaeda leader in Afghanistan killed in airstrike: Pentagon
In a major blow to terror group al-Qaeda in Afghanistan, a top leader of the outfit was killed in an airstrike carried out by the United States in northeastern part of the war-torn country, Pentagon said today.
Business News
Nano a loss-making product, says Tata Motors
Tata Motors on Friday said that its Nano small car has been a loss-making product in the highly price-sensitive market. The company said that a major part of the investments in the factory are capable of being utilised for other products as is evident from the production of company's Tiago cars in the same factory.
Chinese company LeEco earns Rs 350 crore revenue during Diwali sale
Leshi Internet Information and Technology, popularly known as LeEco, on Saturday announced that it has touched Rs 350 crore in revenue during the Diwali sale in October. During the month of October, LeEco, a Chinese technology company, sold 300,000 phones and 3,500 TVs.
Gujarat diamond merchant takes his 300 staff and their families on 10-day paid holiday
Diamond merchant Govind Dholakia, who runs the Surat and Mumbai-based Shree Ramkrishna Exports, brought his staff of 300 people along with their family members totalling almost 1200 on a 10-day paid trip to Uttarakhand.
Entertainment News
Madam for President: Salman Khan endorses Hillary Clinton ahead of US polls
Superstar Salman Khan is all up for Hillary Clinton being the President of United States of America. In a tweet the 50-year old Bollywood actor showed his support for Hillary. Hillary Clinton is the nominee for Democratic Party and is facing Republican candidate Donald Trump for the post. The election will happen on November 8.
KJo's reply to ADHM's latest controversy includes 'irresponsible filmmakers' and 'self-indulgent singers'
The fresh row that 'Ae Dil Hai Mushkil' sparked was when legendary singer Mohammed Rafi's son Shahid took offence over a dialogue. While many people have dissed KJo for being irresponsible, the filmmaker addressed this issue with a late night tweet.
For Abhishek, football is more important than wife Aishwarya's 'Ae Dil Hai Mushkil'
Reports have been rife for a while that Aishwarya's bold avatar in her latest release 'Ae Dil Hai Mushkil' was not liked by the Bachchans. While these rumours refuse to die, one of Junior Bachchan's dialogue may add more fuel to the fire.
Sports News
BCCI should implement 85 per cent of Lodha Committee recommendations, Ravi Shastri tells Aap Ki Adalat
Former India team director and noted commentator Ravi Shastri has said that BCCI should implement 80 to 85 per cent of Justice Lodha Committee's recommendations that are related to administration, governance, finance and election process.
Indian women Hockey team beat China to lift maiden Asian Champions Trophy
In a first, the Indian women Hockey team beat China 2-1 with a last-gasp goal in the final to emerge winners in the Women's Asian Champions Trophy hockey tournament today. Deepika scored the winner in the 60th minute as she slammed home a penalty corner rebound to trigger celebrations in the Indian camp.
Ind vs Eng: We are underdogs but up for India challenge, says Alastair Cook
England captain Alastair Cook today said that his team is ready to face the challenge of playing India in the upcoming Test series although he conceded that England will be underdogs in this series.