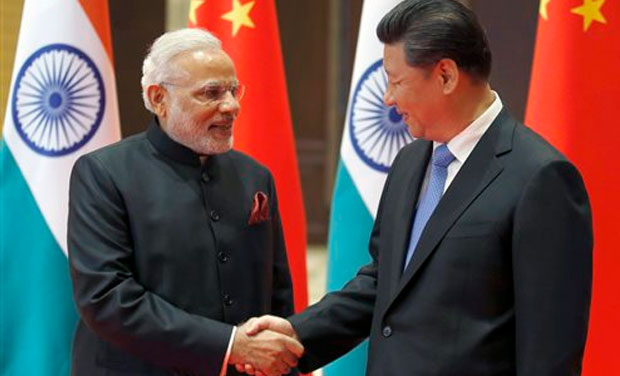 China has clarified that it is not against India's entry into the Nuclear Suppliers Group (NSG). 
Zhanwu Ma, consul-general of China in Kolkata, on Friday said that China is, in fact, working with India to find a solution in this matter. 
"The notion that China is against India's entry into NSG is not right. India and China are working together in this regard," Zhanwu Ma told media persons in Kolkata.

 

This came on a day when India's National Security Advisor Ajit Doval met his Chinese counterpart, Yang Jiechi, in Hyderabad.
"Entry of any country into the Nuclear Suppliers Group needs certain procedures which are to be followed. It is not that simple," Zhanwu said. 
Asked about China's stand on Indo-Pak relations, he said his country was neutral.
"China is very friendly towards India. Some people do not seem to believe so. Of course, we have differences. But the shared interests outweigh the differences," the Chinese co-nsul-general said, adding that business relations between the two countries were mutually beneficial.
"India and Pakistan should settle the impasse via negotiations only," he added.
National Security Advisor Ajit Doval on Friday met his Chinese counterpart Yang Jiechi here to discuss measures to improve bilateral ties strained by differences over a host of issues, including Beijing blocking India's NSG bid and a UN ban on JeM chief Masood Azhar.
Doval and Yang who are the designated Special Representatives of the India-China boundary talks, also periodically meet to discuss the whole gamut of the Sino-Indian relations.
Besides blocking India's admission into the Nuclear Suppliers Group (NSG), China had put a second technical hold on India's move to bring about a UN ban on Jaish-e-Mohmmed chief Azhar. Also India has been protesting over the USD 46 billion China-Pakistan Economic Corridor (CPEC) which is being laid through the Pakistan-occupied Kashmir (PoK).
While India is concerned over the Pakistan factor creeping into India-China relations making the bilateral ties more complex, China too is airing its apprehensions over the movement to boycott Chinese goods in India as well the visit of US Ambassador to New Delhi, Richard Verma, to Arunachal Pradesh, which it considers as Southern Tibet and India's permission to the Dalai Lama to visit the area.
Chinese officials say Beijing is apprehensive about India moving closer to US and Japan broadening its strategic and defence ties with both the countries.
(With PTI inputs)