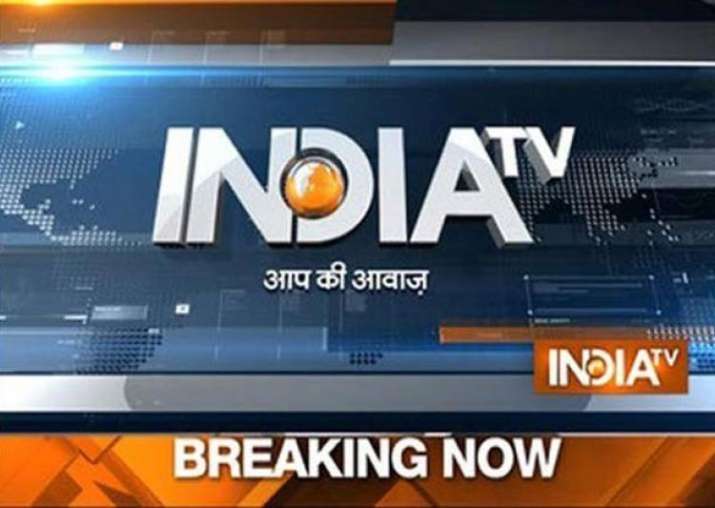 National News-
Antrix-Devas deal: India to appeal against Hague tribunal's verdict
India will appeal against the verdict of the Hague tribunal in Antrix-Devas deal case, in which the international court had declared the annulling of the contract as "unfair" and "inequitable" and asked it to pay huge amount as compensation. Read more.
Modi is so frustrated, he can even get me killed: Kejriwal's message to AAP volunteers
Warning Aam Admi Party volunteers to brace for the consequences of putting up a fight against the Bharatiya Janata Party (BJP), Delhi Chief Minister Arvind Kejriwal today said that Prime Minister Narendra Modi could even get him killed. Read more.
Harish Rawat confirms Chinese incursion in Uttarakhand, Congress demands PM's statement
Uttarkhand Chief Minister Harish Rawat today confirmed the reports of Chinese Army's incursion into Indian territory. Read more.
Violent protests rock Pakistan-occupied Kashmir against rigged elections, media gagged
Violent protests have erupted all across Pakistan-occupied Kashmir against the perceived rigging in the recently concluded Assembly elections in the state. Read more.
Carnatic vocalist TM Krishna and activist Bezwada Wilson win Ramon Magsaysay Award
Eminent classical vocalist Thodur Madabusi Krishna and National Convenor of Safai Karmachari Andolan Bezwada Wilson were today chosen for the coveted Ramon Magasaysay awards for 2016. Read more.
International News-
No possibility of nuclear clash between India and Pakistan over Kashmir: Asif Ali Zardari
While Pakistan has always been trying to portray the Kashmir dispute as a probable nuclear flash point in south Asia, its former President Asif Ali Zardari has ruled out any such possibility saying nuclear weapons are no joke. Read more.
Democrat Hillary Clinton becomes first woman presidential nominee in US history
Hillary Clinton has become the first woman in US history to be nominated by a major political party for the presidential post as Democrats triumphantly chose her as their white house nominee. Read more.
At least 44 killed in twin blasts in northern Syria, ISIS claims responsibility
At least 44 people were killed and dozens more injured on Wednesday when a twin bombing struck a predominantly Kurdish town in northern Syria, state-run Syrian TV reported. Read more.
Business News-
Myntra's Ananth Narayanan to take over as Jabong CEO, Flipkart's Binny Bansal writes in his letter to employees
Flipkart-owned Myntra has acquired one of its biggest rivals Jabong in an all-cash deal for $70 million (Rs. 470 cr approx.) making it the biggest mergers in Indian e-commerce industry. After this deal, Flipkart now commands over 50% of India's fashion retail market. Read more.
Sahara group rejects Rs 8,710 crore offer for three overseas hotels, calls it devious attempt to lower price
The Subrata Roy-led Sahara group has rejected an offer for USD 1.3 billion or Rs 8,710 crore for its three prized overseas hotels, terming it a "devious attempt" to lower the price and disturb the sentiment of other bidders making "much higher" offers. Read more.
Reliance announces pre-paid MoviNet Plan giving 2.5 GB at Rs 235
Reliance Communications (RCOM) today launched a new content-bundled data offer, MoviNet Plan, which includes movies, music and Internet access. Read more.
Entertainment News-
Jacqueline Fernandez is excited to judge 'Jhalak Dikhhla Jaa 9', calls it a 'big responsibility'
Bollywood actress Jacquelince Fernandez has carved a niche for herself in the industry during her sever year long journey. The actress has impressed the audience with her vivacious looks and acting skills. And now Jacqueline is all set to add on another feather to her cap. Read more.
Ex-Bigg Boss contestant to become the first Indian Television actress to work in Pakistan serial
The rivalry between India and Pakistan at the border has always been a matter of concern for both the countries. Infiltration bids and cease fire violations at the Indo-Pak border are quite often, reported in media. Read more.
Sports News-
Rio hopes fade for Narsingh Yadav as he fails second dope test
Wrestler Narsingh Yadav tested positive for banned drugs for the second time today, dimming hopes that he will represent India in the Rio Olympics, starting August 5. Read more.
NADA chief rubbishes allegations of dope conspiracy , says there is no possibility of tampering
NADA chief Navin Agrawal today rubbished allegations made by Shot putter Inderjeet Singh  who failed to clear the mandatory drug test for Rio Olympics. The 28 year old athlete had said that he has been targeted under a conspiracy and that his samples were tempered with by the national anti-doping agency. Read more.
Wrestler Praveen Rana replaces Narsingh Yadav as India's face in Rio Olympics
The Wrestling Federation of India (WFI) today replaced Indian wrestler Narsingh Yadav with Praveen Rana in the 74kg category of wrestling for Rio Olympics, two days after the former failed a doping test by the National Anti-Doping Agency (NADA). Read more.