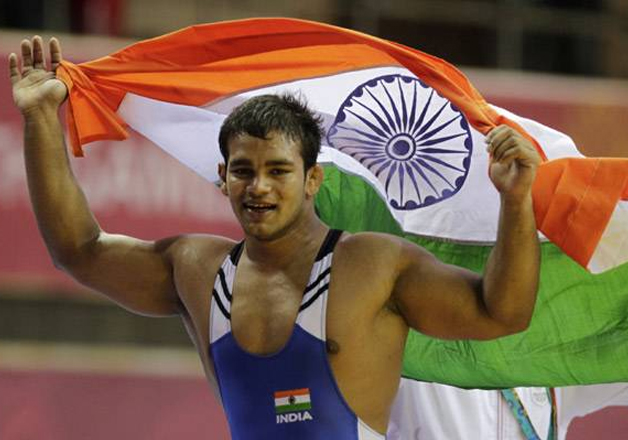 Wrestler Narsingh Yadav tested positive for banned drugs for the second time today, dimming hopes that he will represent India in the Rio Olympics, starting August 5.
PTI reported that Narsingh, already under provisional suspension for failing a June 25 dope test, has also flunked the second test done on both his 'A' and 'B' samples taken on July 5.
"It's the same substance that was found in the first test. It was unlikely that it would go out of the system," a Wrestling Federation of Indian source said referring to banned anabolic steroid methandienone.
Narsingh has been claiming that he has been framed in the scandal by rivals, who, he alleged, spiked his food supplements and meals.
On the contrary, the 26-year-old's food supplements have been found to be clean in tests conducted after his allegations, dealing another blow to his Rio hopes.
The Maharashtra wrestler had been picked over two-time Olympic medallist Sushil Kumar after he won the quota place with a bronze medal in last year's World Championships.
Following the doping storm, Parveen Rana has been named as Narsingh's replacement in the 74kg category, a move that has been approved by United World Wrestling.
Earlier in the day, Union Sports Minister Vijay Goel said that Rio doors are almost shut for Narsingh and it is time for the conspiracy theories to stop.
Meanwhile, in a formal police complaint, Narsingh, who earned the Rio quota after winning a World Championships bronze, has identified two fellow grapplers as the saboteurs who allegedly contaminated his food with a banned steroid.