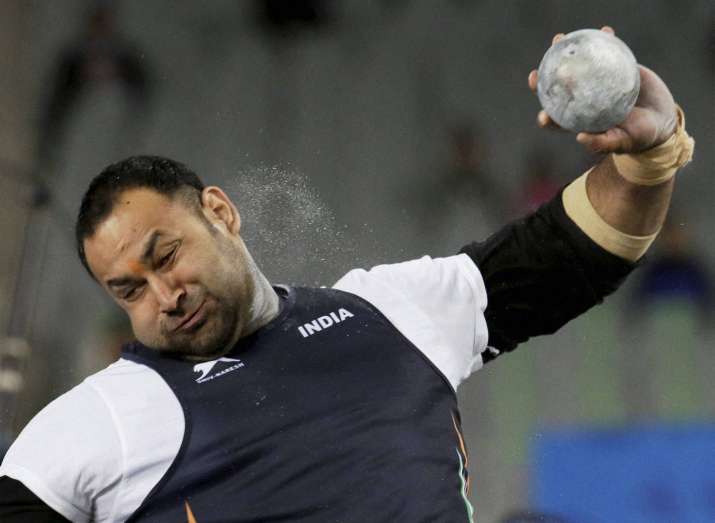 NADA chief Navin Agrawal today rubbished allegations made by Shot putter Inderjeet Singh  who failed to clear the mandatory drug test for Rio Olympics. The 28 year old athlete had said that he has been targeted under a conspiracy and that his samples were tempered with by the national anti-doping agency.
Speaking to Daily Mail, Agrawal said that "I can ot talk about any particular athlete. If any athlete feels their samples were tampered with, they can get their 'B' sample tested. In my experience I have never come across a case of tampering. There is absolutely no possibility of tampering as the system is foolproof."
A random dope test was conducted on the athlete in the last week of June and Inderjeet's 'A' sample tested positive for steroids androsterone and etiocholanolone.
Singh said he denied "all the allegations of doping that I am accused of".
"I am being targeted and it's a clear case of conspiracy against me," he said. "My sample has been tampered with
"I have been speaking out against the politics in sports in India and how badly athletes are treated and their poor training facilities, and this has riled many powerful people in the country."
Singh is the second Rio-bound Indian athlete to fail a doping test after wrestler Narsingh Yadav, 26, last week tested positive for a banned steroid.