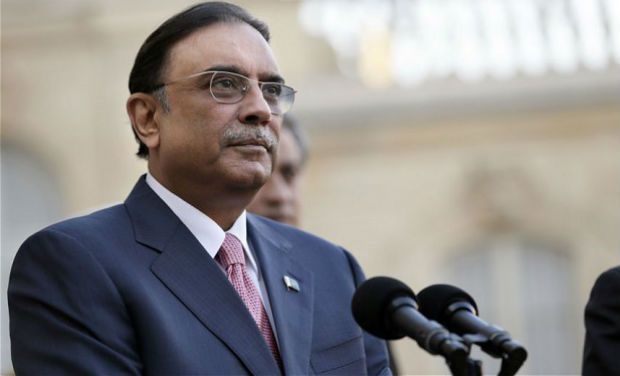 While Pakistan has always been trying to portray the Kashmir dispute as a probable nuclear flash point in south Asia, its former President Asif Ali Zardari has ruled out any such possibility saying nuclear weapons are no joke.
 
"You can develop it, you can have it, you can display a photograph of it but nuclear weapons are no joke," Zardari told Russia Today in an interview.
Zardari, however, agreed that the current tension between India and Pakistan has a lot to do with the situation in Kashmir. He also pointed out that Pakistan's concern over Kashmir  is also because of the fact that a large number of Kashmiris are residing in Pakistan.
Reacting to a question on Osama bin Laden's presence near the Pakistan Military Academy in Abottabad, Zardari said that the Al Qaeda chief was not living in the academy and that it's not possible to check every other house in a big city like Abottabad.
 "He was living in Abbottabad city, it just like living any other big city where you can't just check every other house." Zardari said.