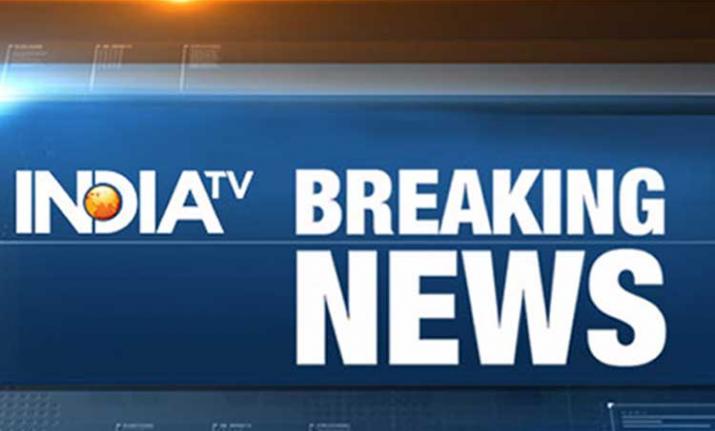 Twitter is buzzing with breaking news and news alerts from India and rest of the world. Here is the live coverage of all breaking alerts and latest updates from the micro-blogging site on one page:
Breaking News of August 6:
5:26 pm: Justice S Ravindra Bhat appointed as Acting Chief Justice of Delhi High Court.
4:46 pm: Judgment in the August 2007 Hyderabad twin bomb blasts case to be pronounced on August 27.
4:24 pm: Delhi High Court directs state govt, civil agencies to maintain cleanliness around capital so diseases like Dengue and Chikungunya do not spread.​
3:50 pm:  Supreme Court announces August 14 as next date of hearing in Muzaffarpur Shelter Home Rape case
02:54 pm: Supreme Court asks Bihar government to arrest the wife of one of the accused in the Muzaffarpur shelter home case for allegedly disclosing the names of certain minor victims by posting their identities and names on her Facebook account (reports ANI)
02:37 pm: Security alert in Odisha after 15 Maoists killed in Chhattisgarh (reports PTI)
02:34 pm: Supreme Court warns Registrar General of India and Assam NRC coordinator for talking to media on modalities of addressing complaints (reports ANI)
02:23 pm: Israeli strike kills Hamas militants in Gaza, officials say (reports AFFP)
02:09 pm: The prime minister had said that this government will be for the poor and weaker sections of the society and so we are continuously working for them: Amit Shah in Rajya Sabha
02:08 pm: We have undertaken a number of tasks for the welfare of farmers, ever since we have come to power: Amit Shah in Rajya Sabha 
02:06 pm: BJP President Amit Shah speaks in Rajya Sabha 
01:55 pm: We had filed cases in National Company Law Tribunal (NCLT), a large chunk of NPA will come from there. We are expecting recovery of Rs 5000 Crore to Rs 7000 Crore from NCLT and Rs 5000 Crore from others: Punjab National Bank, Managing Director (reports ANI)
01:54 pm: Actual recovery we are looking at, is Rs 20,000 Crore. We recovered Rs 8445 crore out of which Rs 3200 Crore was recovered from Bhushan Steel and Electrosteel Steels: Punjab National Bank, Managing Director (reports ANI)
01:30 pm: Supreme Court refers to National Crime Records Bureau data, says every six hour a woman is raped in India (reports PTI)
01:29 pm: Supreme Court expresses concern over incidents of rape in India, says women are being raped "left, right and centre" (reports PTI)
01:28 pm: The ideology of BJP and RSS is that only men will run this country and if it is anywhere that the women belong, it is at the back: Congress President Rahul Gandhi at Delhi's Mahila Adhikar Sammelan (reports ANI)
01:06 pm: Police have found a woman, who was among the 11 women who went missing from another shelter home of Brajesh Thakur in Bihar's Muzaffarpur​ (reports ANI)
12:54 pm: Supreme Court raps Muzaffarpur shelter home, asks 'who is giving money to the shelter home in the state?' (reports ANI)
12:47 pm: CBI Special Court rejects the discharge pleas of former police officers DG Vanzara and NK Amin in Ishrat Jahan encounter case (reports ANI)
12:31 pm: I would congratulate UP Chief Minister Yogi Adityanath on taking immediate actions against the incident: Home Minister Rajnath Singh on Deoria shelter home case in Lok Sabha
12:30 pm: The culprits in this case will not be spared: Home Minister Rajnath Singh on Deoria shelter home case in Lok Sabha
12:29 pm: Such incidents happening in Bihar and Deoria are being investigated with full force and we will ensure that such acts are not repeated in future: Home Minister Rajnath Singh on Deoria shelter home case in Lok Sabha 
12:28 pm: Home Minister Rajnath Singh speaks on Deoria shelter home case in Lok Sabha ​
12:13 pm: Congress President Rahul Gandhi asks party MPs to strive hard to give people alternative to Modi's "bogus promise of achhe din" (reports PTI)
12:12 pm: Under Modi, India looks like train being driven to disaster by autocratic, incompetent and arrogant driver: Rahul Gandhi (reports PTI)
12:11 pm: Corruption, economic failure, incompetence and social divisiveness peak under Modi government: Rahul Gandhi at CPP meeting (reports PTI)
11:54 am: Bombay High Court rejects 1993 serial blasts convict Abu Salem's plea seeking parole of 45 days to get married (reports ANI)
11:45 am: Supreme Court to hear tomorrow plea alleging torture of Talib Hussain, key witness in Kathua gang rape and murder case, by Jammu and Kashmir police (reports PTI)
11:43 am: 3 fishermen killed after collision between a ship and a boat in the sea at Munambam in Kerala. The boat was carrying 15 fishermen (reports ANI)
11:41 am: At least 20 children injured after school bus carrying 45 students falls into a pond in UP's Khaira village (reports ANI)
11:37 am: Army major, three soldiers martyred while foiling infiltration bid in Jammu and Kashmir's Gurez, four terrorists have also been gunned down
11:25 am: One security personnel injured in an IED blast in Chintalnar police station limits in Chhattisgarh's Sukma (reports ANI)
11:24 am: After orders from the chief minister, we will receive reports from districts on the case. Investigations are being carried as per the directions of the chief minister: Rita Bahuguna Joshi on Deoria shelter home case​
11:23 am: The shelter home was sent notice and was shut down in 2017. We are investigating as to how children were being sent there despite it being shut down: Rita Bahuguna Joshi on Deoria shelter home case​ 
11:22 am: The authorities said that there were 42 children in the shelter home however, they do not have an official record for the same: Rita Bahuguna Joshi on Deoria shelter home case​ 
11:21 am: ADGs were sent to Deoria for investigations and they recorded statements of the people working there: Rita Bahuguna Joshi on Deoria shelter home case​ 
11:20 am: Women and Child Welfare Minister Rita Bahuguna Joshi addresses media on Deoria shelter home case​
11:19 am: Rajya Sabha adjourned till 12 noon 
10:43 am: Our party gives credit of implementation of this Bill to ST/SC people of the country which includes BSP supporters too, who successfully conducted Bharat Bandh on April 2 and pressurised the Centre & BJP govt to retain the earlier provisions of the Bill: Mayawati​ (reports ANI)
10:42 am: We expect that the Schedule Caste and Schedule Tribes (Prevention of Atrocities) Amendment Bill, 2018, that has been passed in Lok Sabha, will also be passed in Rajya Sabha. Although the Bill was implemented late our party welcomes it: Mayawati, BSP Chief (reports ANI)
10:19 am: Delhi's Patiala House Court extends till October 8, the interim protection granted to former Union Minister P Chidambaram and his son Karti Chidambaram from arrest in Aircel Maxis case (reports ANI)
10:16 am: Bombay High Court to hear the matter of parole application filed by 1993 serial blasts convict Abu Salem today. Salem had sought a 45-day parole to get married (reports ANI)
09:39 am: PM Narendra Modi arrives for BJP Parliamentary party meeting at Parliament library building in Delhi (reports ANI)
09:37 am: US reimposes tough, unilateral sanctions against Iran (reports AFP)
09:28 am: Union Minister Prakash Javadekar arrives for BJP Parliamentary party meet at Parliament library building in Delhi (reports ANI)
09:20 am: Markets open in green as Sensex rises 36.51 points to 37,728.22; Nifty at 11413.80
08:29 am: 70-year-old man dies after wall of a bathroom collapses in the waiting room on platform 1 at Patna Junction railway station in Bihar (reports ANI)
07:24 am: Twin blazes rapidly spreading in Northern California become the state's largest wildfire ever recorded (reports The Associated Press)
07:07 am: Two arms smugglers arrested from Rajasthan's Jaipur (reports PTI)
07:01 am: Two arrested after police recovered Fake Indian Currency Notes (FICN) with a face value of Rs 53,800 in Assam's Boko yesterday (reports ANI)
06:43 am: 
Latest visuals from outside Chennai's #KauveryHospital where former Tamil Nadu CM M #Karunanidhi is undergoing treatment. The hospital stated a decline in his medical condition yesterday pic.twitter.com/nBE1ATE9pX

— India TV (@indiatvnews) August 7, 2018
06:11 am: Case registered under POCSO Act against three students in Delhi's Vivek Vihar area over charges of molestation of another student in the school bus (reports ANI)
06:06 am: Brazil closes border to Venezuelans after mass crossings (reports AFP)
06:03 am: Rouhani says US will regret imposing sanctions on Iran (reports Reuters)