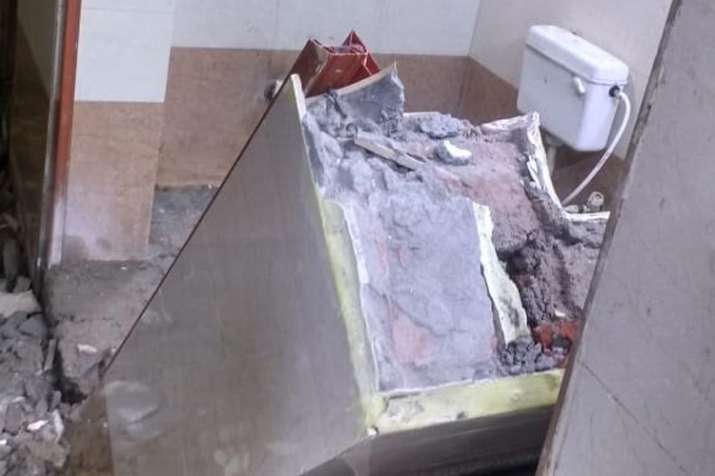 In yet another incident which highlights the poor quality of raw materials used in construction of public buildings, a 70-year-old man was killed when a wall collapsed inside the washroom of Patna junction railway station on Tuesday.
A section of the washroom came crashing down inside the washroom situated at platform number 1 of Patna junctions crushing the elderly man. He was rushed to a local hospital but doctors couldn't save him. A junior engineer has been suspended following the incident.
The incident comes days after a section of Radhakund railway station near Mathura caved in following incessant rains. The railway station was inaugurated amid much fanfare in June. 
#Bihar: A 70-year-old man died after a wall of a bathroom collapsed in the second class passengers' waiting room on platform 1 at Patna Junction railway station, this morning. pic.twitter.com/KiLY4OpVrX

— ANI (@ANI) August 7, 2018
The flooring of the station on the Mathura-Alwar rail section caved in and walls developed cracks within days after it was thrown open for public. The railway station was built at an approximate cost of Rs 15 crore.