Follow us on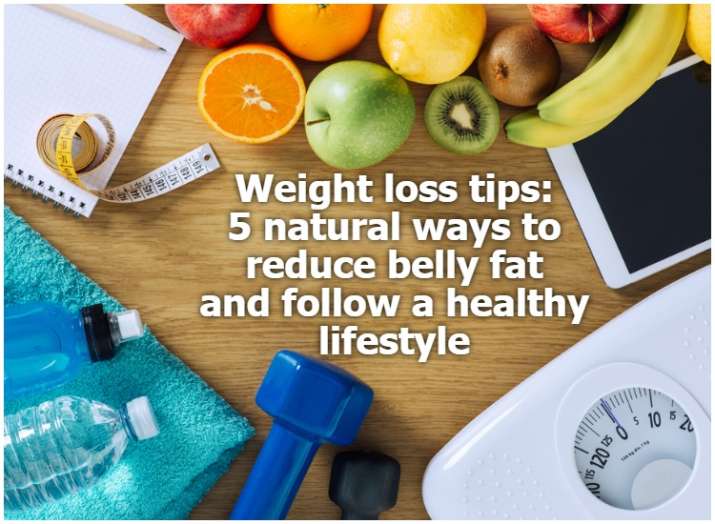 There is anything merely left that we haven't tried to reduce those extra kilos of weight. While you possibly do everything to shed your weight from gym-ing to strict dieting and if still not reflecting on your body, then something is surely not right! Let us tell you that sticking to a rigid diet plan can never be the solution to weight loss. An easy weight loss guide includes much more than that.
A slim and toned body can make you feel good and also keeps you away from health diseases. To fulfill your health goals, you don't need to make mega changes in your lifestyle but need to keep certain things in mind. Read on to find out those five things!
Glass of water with added coriander seeds
To avoid acidity and bloating which are very common problems these days because of an unhealthy lifestyle and hectic work schedule, follow this simple method. Take coriander seeds and basil seeds, soak them for 4-5 hours, Strain the seeds and drink that water which will help you with bloating caused by acidity and gas.
Ginger tea with a surprising ingredient
Inflammation can be a cause of bloating, the risk of other lifestyle diseases and a slower metabolism. Drinking ginger tea every day with an added spoon of 1/2 teaspoon turmeric powder is great for reducing inflammation in the body. 
Consuming healthy low-sugar food items
It is important to keep an extra low-sugar fruit or nuts in your bag to make sure there is a healthier option available at all times to choose from. Giving in to the temptation of visual treats happens more often when the hunger is at its peak and there is a lack of a healthy option to choose from.
Keep a track on your cheat meals
It is all right to celebrate a cheat day once in a while but doing it frequently will ruin your weight loss diet regime. Easy getaway with this is that you keep a calendar login of your cheat meals which will help you keep a count of the excess carbohydrates or fats that you consume.
Finally, light exercising will help
The key to weight loss and weight management is doing exercise daily. Schedule a minimum of 10 minutes of physical activity twice a day. This may be in the middle of your busy workday or even on holidays.
For all the latest Lifestyle updates, check out our Facebook page!
ALSO READ | Monday Motivation To Follow a Healthier Lifestyle
ALSO READ | Malaika Arora Sweat Out With Sister Amrita Arora; Other Yoga Health Benefits