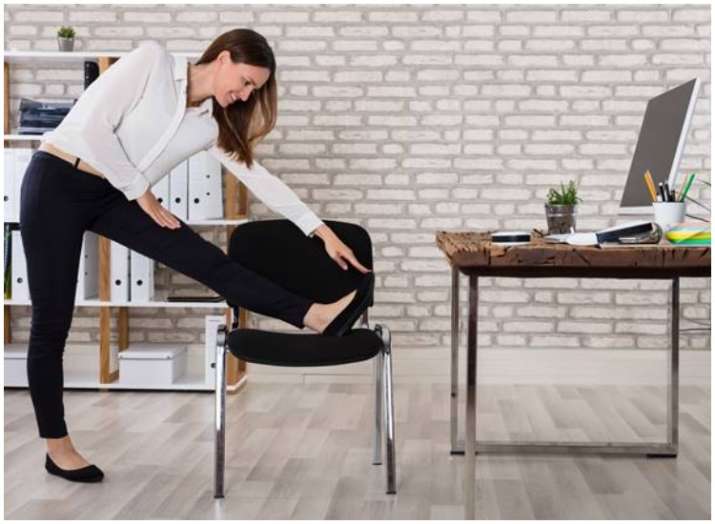 With today's hectic work schedule, office lifestyle and shift-based job -it is next to impossible to stick to a healthy diet plan. Even people who want to reduce extra kilos of fat from their body are unable to follow their diet chart to achieve desired fitness goals.
With eating right, basic exercises are also important to lose weight. This is the reason, today, we bring you a list of five simple exercises to do at your desk which will help you to lose weight and boost your metabolism. Trust us, these exercises are as easy as snapping your fingers!
ALSO READ | 5 common diet mistakes you shouldn't be making
Deep breathing helps
Deep breathing is a common exercise which helps in a lot of things like releasing stress and helping you stay calm and focused towards your goals. Giving you a piece of advice here, take five-minute breaks after every hour and do some deep breathing exercises for relaxation at work.
Stretching palm makes a difference
Stretch your hands and extend your palms into one another. Move them forward, push and pull on repeat. Hold this position for 30 seconds and release.
Side stretch is easy
To feel flexibility in your body, stretch your hands towards the left side and then towards the right side. Repeat this simple exercise at least five times.
Strengthen your abs
Squeeze your abs in tight and pull them against your spine. Exhale. Hold for 10 minutes and do it again. Repeat the exercise for at least 15 times to burn a few calories.
Finally, tone your legs
Keep your legs straight while sitting at your desk and slowly, move your toes. This exercise will tone your legs and keep them active.
For all the latest Lifestyle updates, check out our Facebook page!
ALSO READ | 7 drinks for 7 days a week that will help you boost metabolism and lose weight