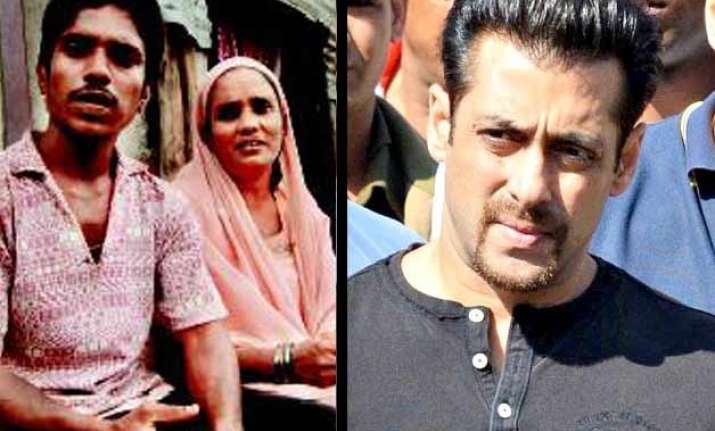 Bollywood superstar Salman Khan was today convicted by a Mumbai sessions court of culpable homicide in the 2002 hit-and-run case, and was pronounced sentence of five years in jail.
Delivering the verdict in the case that dragged on for over 12 years, sessions court judge D W Deshpande said "all charges" against the actor have been proved, which included the stringent charge of culpable homicide not amounting to murder, besides various other offences, including rash and negligent driving and driving under influence of liquor.
READ: Timeline: Unfolding 2002 Salman khan Hit-and-run case
Salman Khan convicted, faces prison
Bollywood's reigning superstar Salman Khan, is known for taking up humanitarian causes. Troubled by the 2002 case, the actor slowly and gradually took to charity.
However, on the other side, there are those people who had been waiting for this day. The people who lost a family member in the accident and others whose family members got badly injured by the actor.
Here are some facts about them –
1) There were five people who were sleeping on the pavement when Salman Khan's Toyota Land Cruiser ran over them.
2) All of them were homeless people and worked for a bakery in suburban Bandra in Mumbai.
3) One person out of four – Nurullah Mehboob Sharif got killed in the accident. Four others - Kalim Mohammed Pathan, Munna Malai Khan, Abdullah Rauf Shaikh and Muslim Shaikh got badly injured.
4) Nurullah was married to Farida Begum and had a son Feroz Sharif. Feroz was just 12 when his father died. Now, he works as a mason in Mumbai.
5) None of the victims had any identity proof when they appealed to the court against the actor. They did not possess even a ration card.
6) Currently, Muslim is in Uttar Pradesh, Abdul works for a Steavel Bakery.
7) Farida remarried and has seven children now.
8) Their case is now handled by advocate B P Jakhade through the high court's legal services aid
9) As per a TOI report, the HC while hearing a PIL on October 7, 2002, had directed Khan to pay Rs 19 lakh as compensation within two weeks. This included Rs 10 lakh to the family of Nurullah Mehboob Sharif, who died in the accident. However, his widow Farida Begum and son Feroz have been fighting for their promised sum for nearly a decade now.
10) Post-mortem report of the deceased suggested that Nurullah received crushing injuries which were caused when a crane called by police could not lift the heavy SUV in one go and dropped it on the victims.
11) Meanwhile, the defense lawyer argued that the mishap had occurred as the car crashed into a shop after its left tyre had burst.