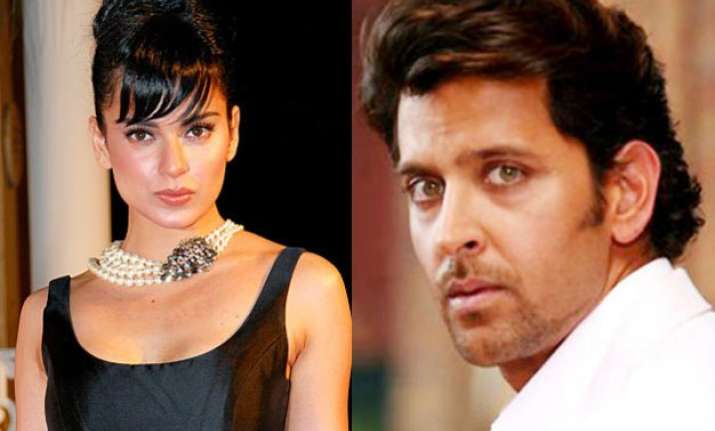 New Delhi: So, it seems ex-lovers Kangana Ranaut and Hrithik Roshan's fight is not going to end anytime soon.
Two days ago, Kangana had spilled the beans about her relationship with Hrithik and called him silly-ex. "I don't know why exes do silly things to get your attention. For me that chapter is over and I don't dig graves," she said.
To which Hrithik gave a hard-hitting reply with a humiliating tweet, that reads, "Ther r more chances of me having had an affair with d Pope dan any of d (Im sure wonderful) women d media hs ben naming.Thanks but no thanks."
At an event function today afternoon, Kangana was asked to comment over Hrithik's humiliating tweet though she dodged the question smartly.
But, as expected, Kangana cannot mince her words for long. The lady, in a private interview to a leading daily, has expressed it all in the way true to her nature.
Talking on whether she is feeling hurt or insulted by Hrithik's tweet, Kangana said, "No. I'm not hurt. I respect the other person's opinion also. It's very likely that a person can have a different perspective on the same situation on rather the past. But then, stick to your stand. Don't slyly pursue people and spy on them, chase them. So we sign and seal the deal and then move on."
Whoa! That's called a slapstick reply to Hrithik's tweet. We wonder if Duggu will reply to her statement once again.
We will keep you posted as the events unfold.  Till then give your opinion about Hrithik-Kangana's hot-war in the comment box below.