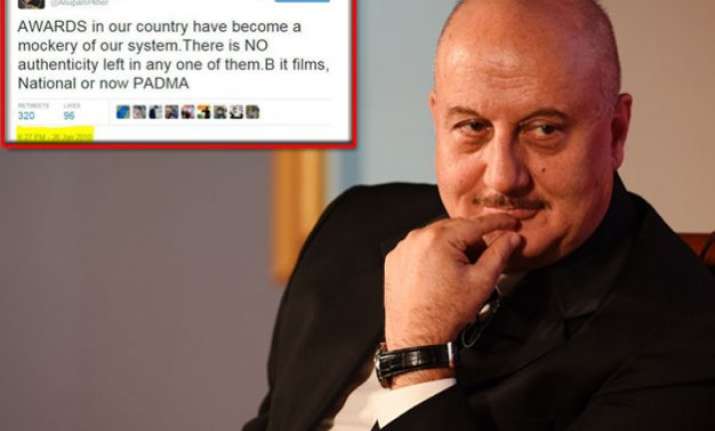 New Delhi: Veteran actor Anupam Kher, who received Padma Bhushan this Republic Day, has fallen victim to social birds once again.  The 'A Wednesday' star has been trolled on Twitter for his change of stand on Padma Awards.
Notably, in 2010 on Republic Day, Anupam Kher had expressed his discontent over the credibility of awards in a furious post on Twitter. He even questioned the criteria of giving National Awards and Padma Awards.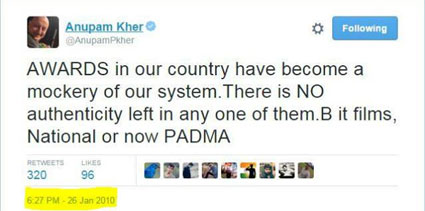 But this year, the actor seems to have a sudden change of heart after his name was announced in the list of Padma Bhushan awardees. Kher shared his delight on Twitter saying he is happy and humbled to receive the award.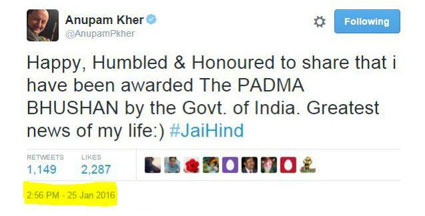 Soon after his post somebody extracted his 2010 tweet and the actor was all over at the receiving end of Twitter bashing.  
Though, Anupam, a person known to voice his opinions strongly, replied to the trolling with a series of another interesting tweet. Here is what he tweeted.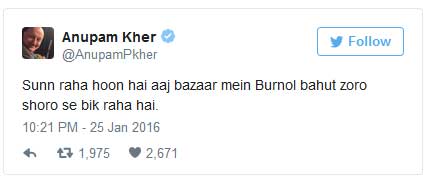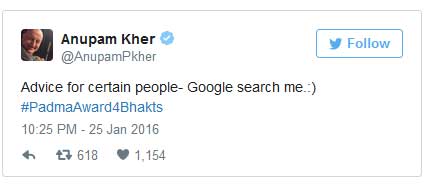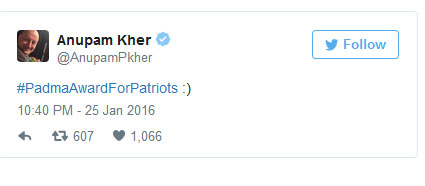 Well! It seems this Twitter war is not going to end any soon.