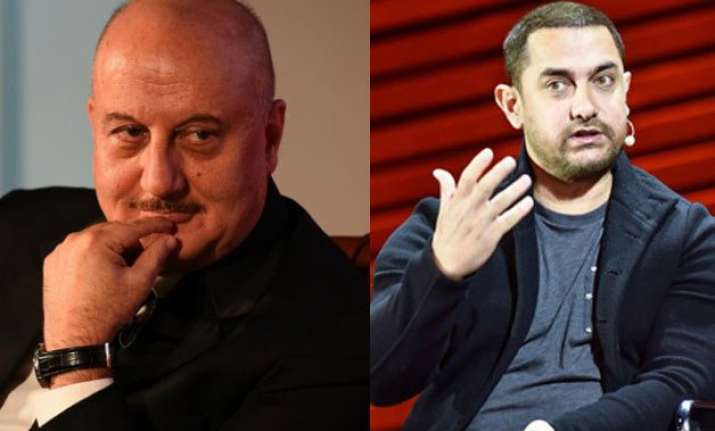 New Delhi: Veteran actor Anupam Kher is on seventh heaven after he was conferred with Padma Bhushan Award which happens to be third highest civilian honour.
Anupam will be receiving the honour for his commendable contribution to Indian cinema as well as to the society.
Ever since his name was announced for the award, the veteran actor was poured in by congratulatory wishes from everyone.
However, there was this one person who was unexpectedly among the first one to react on Anupam Kher getting the honour.
We are talking about Aamir Khan and his reaction to Anupam Kher did stun everyone.
During a recent media event, when Aamir was aske about Anupam Kher conferred with Padma Bhushan Award, the 'PK' star stated, "Warm congratulations to Anupam Kher on his Padma Bhushan".
It's been a while that Aamir had landed himself in a controversy over his remarks on intolerance in India. Veteran actor Anupam Kher was quite angry with Aamir over his remarks and also took a dig at him for this.
But with Aamir being happy enough with Anupam's achievement, it seems all is well between the two actors.
Recently, while talking about his intolerance remarks, the 'Dangal' actor clarified that he has no intentions to leave the country ever. He rather confessed that he often ends up feeling homesick when he is abroad.