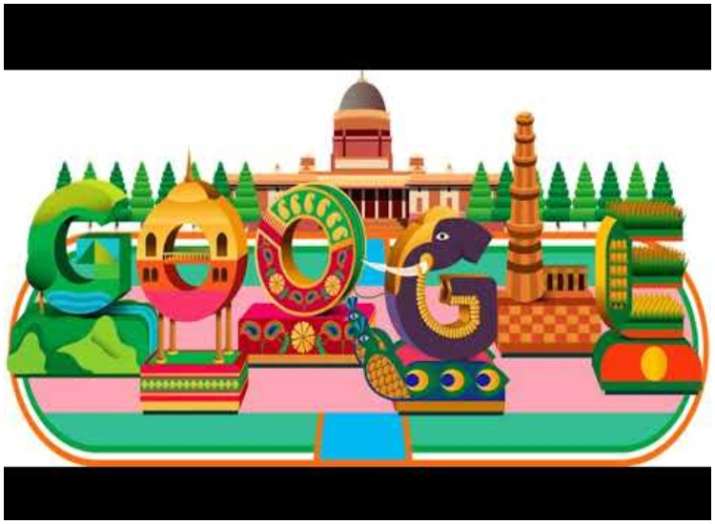 January 26 marks a special occasion for every Indian symbolizing official independence of the country. While celebrating the 70th Republic Day, today, we experience full enthusiasm and zeal in the hearts of its people. This day is very special as on Republic Day Independent India drafted its constitution. Going by the facts, India adopted the constitution on November 26, 1949, which came into force on January 26, 1950, marking the country's first Republic Day.
While the day has its significance on many levels, most Indians wait for 26th January every year to enjoy the grand celebration at the Rajpath in the capital city of New Delhi and especially the Republic Day Parade. Every year, on this day, the President takes the salute as the head of the country from the contingents of police and armed forces at the India Gate in national capital Delhi.
And now, the internet search giant Google dedicates a special doodle for the 70th Republic Day of India. The graphic is all colourful representing the true India with important historical monuments in the frame.
"Republic Day is one of only three national holidays celebrated all across India, the other two being Independence Day on August 15 and Mahatma Gandhi's birthday on October 2," wrote the search engine in its description of the important day. "
"Reshidev RK, recreated the colorful celebrations and depicted the famous parade floats that decorate the city, each representing a different component of India's history: environment, architecture, textiles, wildlife, monuments, and farming. Observances last for four days, coming to a conclusion on January 29th with the Beating Retreat ceremony, featuring the bands of the Indian Army, Navy, and Air Force," read the description.
See the Republic Day 2019 Google Doodle here: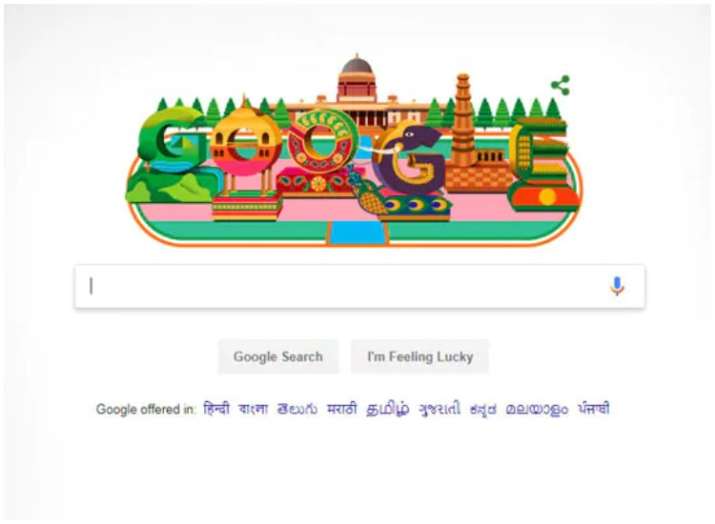 ​
The creator of this special doodle, Reshidev RK is a fine arts student from Kannur in Kerala who is inspired by geometry in traditional art forms. Reshidev's signature style includes a lot of colours and patterns.
For all the trending updates, check out our Facebook page!
ALSO READ | Republic Day 2019: WhatsApp quotes, greetings, SMS, FB messages, GIFs, HD Images
ALSO READ | 70th Republic Day: Taste tri-coloured food dishes to dive into patriotism this 2019
ALSO READ | Republic Day 2019: Why it is celebrated? History, Importance, Story Behind It