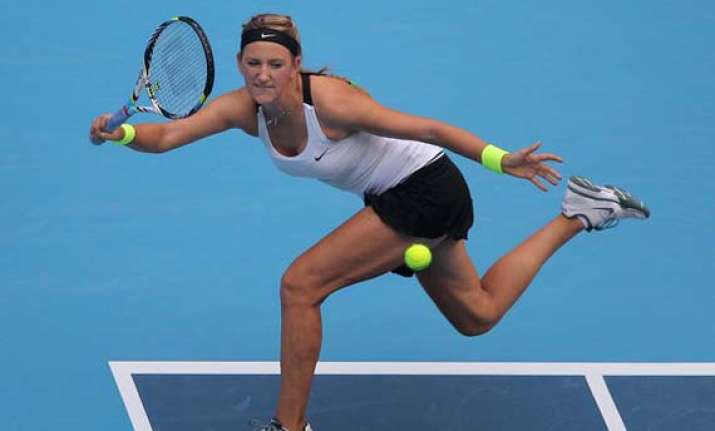 Beijing: Defending champion and world No. 2 Victoria Azarenka of Belarus became the biggest seed casualty at the China Open as she was upset by German Andrea Petkovic at the opening round Monday.
The Belarussian was troubled with too many unforced errors and lost the match 6-4, 2-6, 6-4. With the victory, Petkovic, a former top 10 player, improved her win-loss record against Azarenka to 1-2.
The match had several momentum swings - first Petkovic went up a set and a break at 6-4, 2-1, then Azarenka battled back to take the second set and go up 2-0 in the third. Then the two found themselves locked at 4-all in the third.
Petkovic lifted her game just in time to take the last two games at love -- a love break, then a love hold -- to end it after two hours and 22 minutes.
Azarenka wasn't happy with her performance at all. "It was an awful match and a very bad performance from me, so there's not much to say about it," she said.
Azarenka also lost her first match at last week's Toray Pan Pacific Open in Tokyo, to Venus Williams.
"If I did it all again, I probably should have taken a longer break and prepared myself better. I don't feel like I was ready to play, the preparation wasn't enough, I cannot deny that.
"It's my mistake for not paying enough attention after the US Open how I managed my time and managed my health.
"But you cannot put yourself down too much. In the end the important thing is how you come out of it. I'm going to go back, reevaluate and practice more.
"I just needed more preparation, and that's what I'm going to get now before the last tournament. I'll just look at the positives. I have three weeks now," the second seed said.