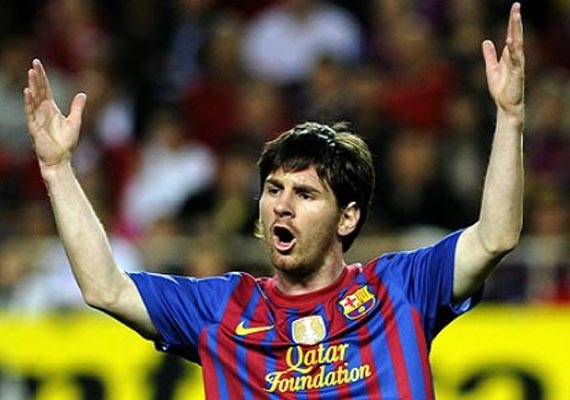 Paris, Mar 20: Argentina's Lionel Messi is the world's highest-paid footballer, followed by David Beckham of England and Portugal's Cristiano Ronaldo, according to France Football magazine.
Barcelona talisman Messi earns some 33 million euros ($43.5 million) a year with a 10.5-million-euro salary, 1.5 million euros in bonuses and 21 million euros in advertising and other contracts.

Former Manchester United midfielder Beckham, now at LA Galaxy, takes home 31.5 million euros, largely due to his 26 million euros' worth of advertising and endorsement contracts.

Real Madrid's Ronaldo earns 29.2 million euros, from a 13-million-euro annual salary and 15.5 million euros from off-the-pitch revenue, France Football said in an article to be published on Tuesday.

Ronaldo's coach at the Camp Nou, Portugal's Jose Mourinho, topped the list of highest-earning managers with 14.8 million euros a year, followed by Paris Saint-Germain's Carlo Ancelotti (13.5 million euros).