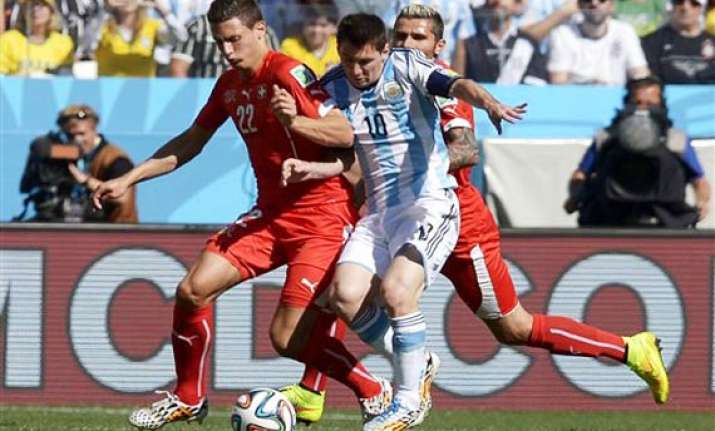 SAO PAULO: Argentina and Switzerland are heading to extra time with their second-round World Cup match tied 0-0 after the second half.
Goalkeeper Diego Benaglio kept Argentina from taking the lead in the second half as he stopped a header from Gonzalo Higuain and a low shot from Lionel Messi.   
Dominating possession, Argentina took control of the match in the second half after struggling to reach the final third before the break.   
Switzerland had the best chance in the first half when Xherdan Shaqiri set up Granit Xhaka in the penalty area. Goalkeeper Sergio Romero stopped Xhaka's shot with his left foot.   
Alone with Romero, striker Josip Drmic wasted a chance to score 10 minutes later with a botched attempt to chip over the Argentina goalkeeper.