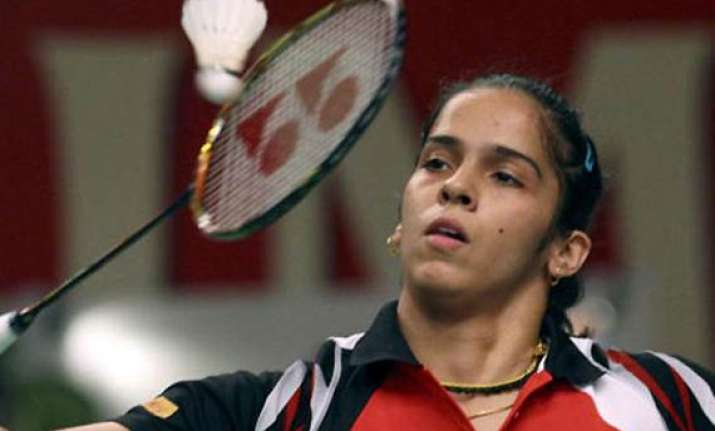 New Delhi: Malaysian badminton legend Rashid Sidek feels that India's best bet in the sport Saina Nehwal is currently struggling for form.
Though the World No.8 ended her 15-month title drought by winning the India Grand Prix Gold in January, she failed to make an impact against top shuttlers in the subsequent All-England and Swiss Open, losing in the quarterfinals of both.
"Saina is still struggling with her form. She has to be completely fit and needs to work more and get stronger physically. Same goes for P.V. Sindhu. She also needs to improve on her physical fitness and become stronger if they want to compete with the Chinese at the top level," the 1996 Atlanta Olympics bronze medallist told IANS.
At the same time, the two-time Commonwealth Games gold medallist is very impressed with the rise of India's top ranked shuttler Kidambi Srikanth.
"Srikanth has impressed me most, lately. He is World No.22, is an attacking player, hits good smashes and has potential. Sourabh Varma is also doing good. He reached the final at the Malaysia Grand Prix Gold on Sunday," said Rashid, one of the six legendary Sidek brothers.
"With R.M.V. Gurusaidutt, Parupalli Kashyap, India has good potential players. It's good for Indian badminton because now they have a lot more variety than they used to. Most of them are attacking in their style of play."
Here as the chief singles coach of the Malaysian contingent participating in the $250,000 India Open, Sidek is unsure of returning as the Delhi Smashers head coach for the second edition of the Sep 30-Oct 15 Indian Badminton League (IBL).
"I am not sure of returning for the IBL. First I'll have to be released by the Badminton Association of Malaysia (BAM). We have a new president and there have been some changes," said Sidek, adding that he is yet to receive full payment of his dues from the first edition of IBL.
India will host the prestigious Thomas (men's world team championship) and Uber (women's) Cups for the first time here May 18-15, the draw ceremony of which was held Sunday.
Sidek believes that Indian men will find it tougher than the women in the biennial events.
"India has a tough Thomas Cup draw. Playing Malaysian and South Korea will not be easy but they should sail past Germany in group. In Uber Cup, with Thailand, Canada and Hong Kong, they should get in the quarterfinals. The presence of Saina and Sindhu will definitely help," said the 1992 Thomas Cup champion.
Changing the topic to Malaysian World No.1 and his protégé Lee Chong Wei, Sidek said Lee is aiming for the 2016 Rio Games gold despite rumours of his retirement this year. Lee has played two Olympic finals, losing both to Chinese star Lin Dan.
"His target is the Olympic gold. But it all depends on the body. He is 31-years-old but hopefully he can fit and maintain his level for the next two years. But it will get tougher with the young shuttlers are catching up and improving," concluded Sidek.