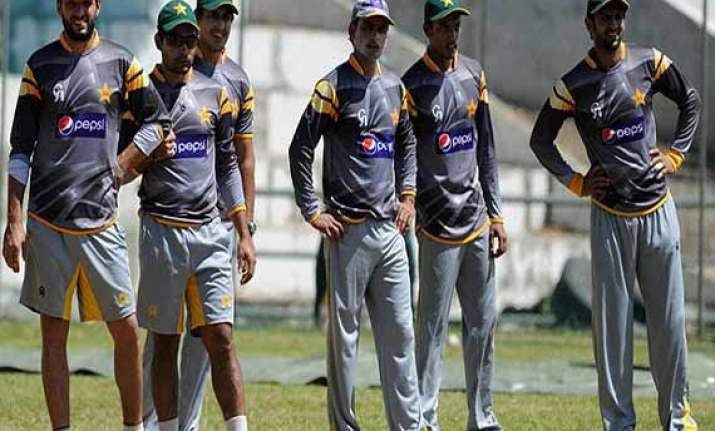 Karachi: The Pakistan Cricket Board will convene a meeting of its Board of Governors next week to discuss the thorny issue of national team's captaincy in next year's World Cup.
Sources in the board said Chairman Shaharyar Khan had called for the meeting after the spate of incidents in Abu Dhabi before the third one-dayer against Australia when Misbah-ul-Haq decided to take rest, allowing Shahid Afridi to lead the side.
"The test team captaincy is also an issue now because of the uncertain statements emanating from Misbah who appears to have lost his confidence because of poor form or for some other reasons," one source told PTI.
Pakistan play five back-to-back Tests -- against Australia (2) and New Zealand (3) -- before participating in a five match one-day series against the Kiwis in their build-up for the World Cup.
The PCB had initially announced Misbah as captain until the World Cup but the Board's plans have been offset by recent developments.
"The board of governors will be asked to give their views and discuss future course of action in case Misbah is not available as captain for the World Cup. The statements by Afridi that he is ready to lead Pakistan will also be considered," the source added.
Under the new constitution of the board the BOG members have an influential role to play in the appointment of the captain whereas in the past this was solely the prerogative of the Chairman.