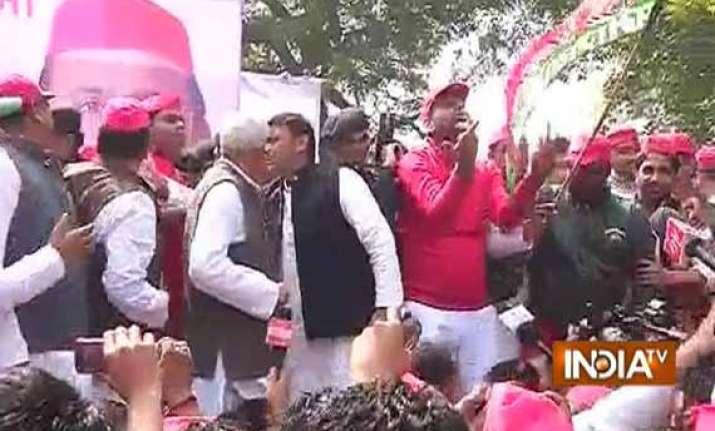 New Delhi: Uttar Pradesh Chief Minister Akhilesh Yadav Sunday flagged off a cycle rally of the Samajwadi Party that will reach Lucknow in two weeks to woo voters for the Lok Sabha election.
Around 500 cyclists are taking part in rally, led by Atul Pradhan, a party leader. The rally began at Jantar Mantar in the heart of Delhi. The Uttar Pradesh capital Lucknow is located around 550 km from here.
"Cycle chalti rahe," Akhilesh Yadav said, referring to the his party's election symbol.