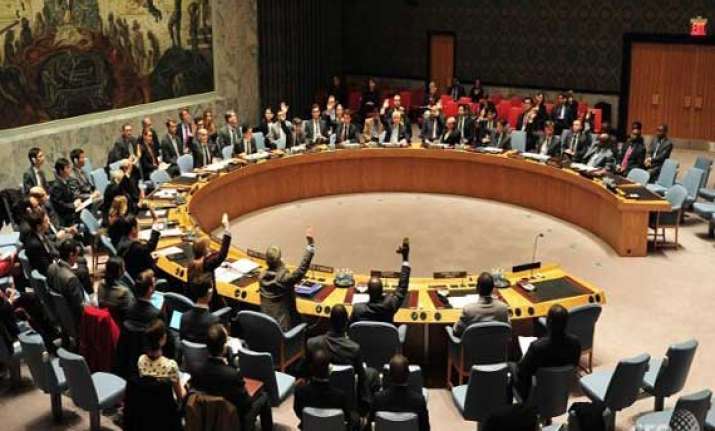 United Nations: The UN Security Council on Wednesday adopted a resolution on Libya, calling for an immediate ceasefire while expanding sanctions on those who involved in the violence there.
The 15-member council "called on all parties to agree to an immediate ceasefire and an end to fighting, and extended its strong support for the efforts of the United Nations Support Mission in Libya (UNSMIL) and the Special Representative of the Secretary-General in this regard."
The Council condemned the use of violence against civilians and institutions and called for those responsible to be held accountable, the resolution said.
Libya has witnessed a drastic escalation of violence since the 2011 turmoil, which toppled its former leader Muammar Gaddafi. The country's political transition has since been mired in the endless fights between Islamist and secular factions.
Since July 13, Tripoli has endured bloody clashes between the Islamist armed groups and pro-secular militias, both seeking to gain control of Tripoli's international airport.
The conflict has spread to other major cities like Benghazi, Gharyan and Zawiya.
Islamist fighters last week claimed that they had controlled Tripoli's international airport, one of the key strongholds for pro-secular militia. Meanwhile, in the second largest city of Benghazi, Islamist forces have seized nearly 80 percent of the area.