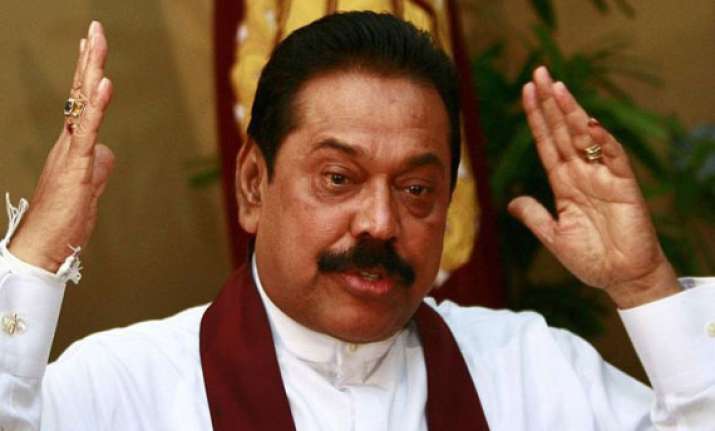 Colombo: Sri Lanka is being penalised by "interested parties" for eradicating terrorism in the country, President Mahinda Rajapaksa said today.
"Regrettably, the eradication of terrorism in Sri Lanka,has now given rise to a punitive campaign being carried out by interested parties for their own ends. It is unfortunate that this campaign has introduced continuing obstacles," Rajapaksa said.
Rajapaksa was apparently referring to the latest UN Human Rights Council (UNHRC) resolution against his country. The US-sponsored resolution was adopted with 24 countries voting in favour. Japan along with India was one of the 12 countries which abstained in the UNHRC vote in Geneva in March.
"The need of the hour, however, is goodwill and solidarity to deal with the universal challenge to peace, stability and prosperity," he said while addressing the Conference on Interaction and Confidence Building Measures in Asia (CICA) in Shanghai.
The CICA, consists of 24 member states including India,aims to promote multi-lateral approaches towards promoting peace, security and stability in Asia.