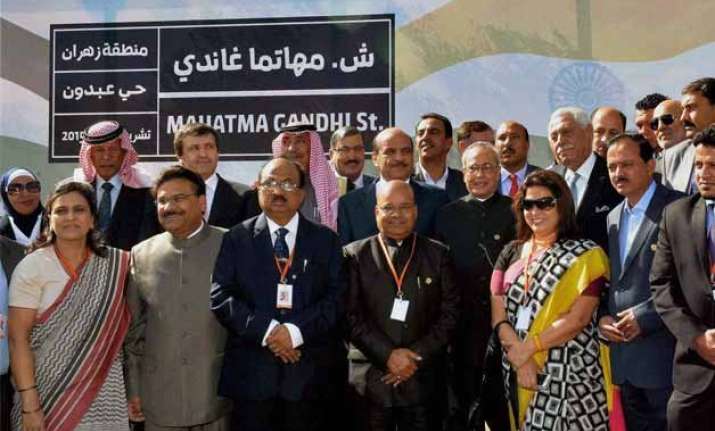 Ramallah: An important road and a roundabout here have been named after India, coinciding with the tour of President Pranab Mukherjee, the first Indian head of state to visit Palestine.
The Sharia-e-Al-hind (India road) and Midan-e-Al-hind (India roundabout) in Ramallah were named at a ceremony attended by Mukherjee and Palestinian President Mahmoud Abbas and hundreds of Palestinians.
The new road, which is close to the Mahatma Gandhi Road that houses the Indian mission, was unnamed so far and a Palestinian official said that it was given its name in honour of Mukherjee "whose visit reflects the strong bonding between the two people".
"The visit of the Indian President, the highest official to visit Palestine from New Delhi, is a historic moment and the naming and inauguration gives it a sense of history," an official of the Beitunia municipality, Yazan, said.
A lotus structure mounted on a raised platform at the roundabout was laid with the Indian national flower in mind, he said.
Earlier, Mukherjee laid a wreath on the mausoleum of iconic Palestinian leader Yasser Arafat.
Delegation-level talks were also held between the two sides to review bilateral issues.