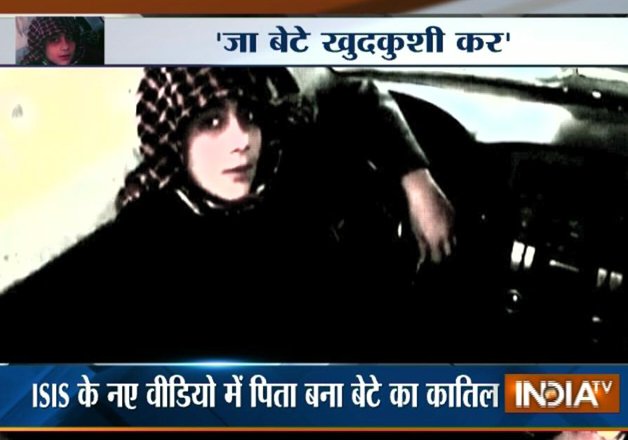 New Delhi: Terror group Islamic State has released a new horrifying video showing an 11-year-old boy near Syria's Aleppo blowing himself up in a suicide mission.
In the video, the boy, who has been identified as Abu Imara al Omri, kisses his father's outstretched hand before setting off on a suicide bombing.
The militant group claimed that the jihadi boy targeted Syrian soldiers in the town of Ghazi last month by driving a truck laden with explosives into their midst.
In the video, Abu is seen saying his final goodbyes before donning a weapon and being groomed for his mission by his father. He is shown inspecting the truck and being taught how to ignite and drive the truck.
The boy is just one of an estimated 89 brainwashed youngsters the terror group have sent to die in the last year.
This is not the first time the Islamic State has used children as propaganda. Last year, ISIS had released a video showing kids attending training camps and religious courses to propagate their Islamic ideology.
According to a United Nations panel investigating war crimes in the Syrian, there are no reliable figures on the number of minors the group employs. However, it mentioned that ISIS was actively recruiting children and providing them jihadi training.