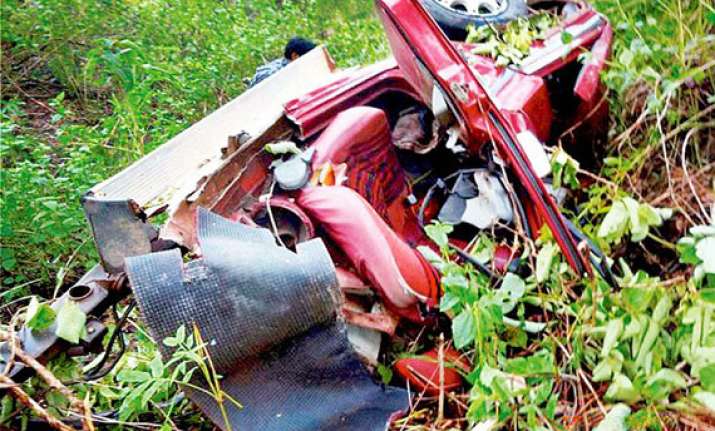 Ranchi: A special court today awarded life imprisonment to two  Maoists who had ambushed a police vehicle, killing 13 policemen and four civilians on December 19, 2002 in West Singhbhum district's Bitkilsoy village.  
Convicting Maoists William Marandi and Sahadeo Mahto, the special POTA court of S H Kazmi imposed a fine of Rs 15,000 on each of them.
The duo, who was convicted under POTA and other IPC 302 (Murder), had been involved in the deadly ambush just two years after creation of Jharkhand.
On December 19, 2002, seventeen people were killed in an IED explosion by the Maoists when they were returning from Bitkilsoy village in Manoharpur area of West Singhbhum district after taking into custody the body of one Jeevan Masihi Munda.