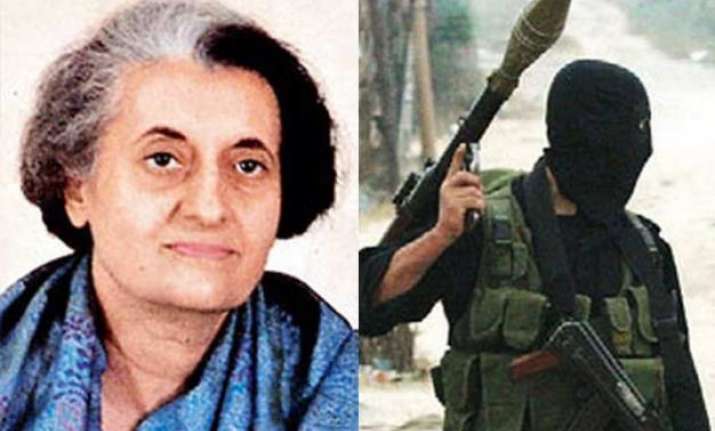 New Delhi: Two of the four Indians, who were kidnapped in Libya, have been released, according to Ministry of External Affairs.
"Welcome news from Libya. 2 of the 4 detained Indians brought back safely to University of Sirte. Our efforts continue for the remaining two," MEA spokesperson Vikas Swarup tweeted.
New Delhi: In a move that is bound create fresh political controversy, the government has decided to discontinue stamps dedicated to Congress party icons like former Prime Ministers Indira and Rajiv Gandhi.
The government has instead prepared a list of 22 personalities who will now appear on the postal stamps.
New Delhi: Tripura Governor Tathagata Roy has once again stoked a controversy by saying that there is a possibility of potential terrorists attending the funeral of Yakub Memon in Mumbai on July 30.
Roy asked the intelligence agencies to keep a tab on those who attended the last rites of Yakub
Pune: Congress vice-president Rahul Gandhi today met agitating students at the prestigious Film and Television Institute of India (FTII) campus in Pune.
Addressing the stuents, Rahul attacked the government saying 'you are taking someone who is mediocre and putting him above people (students) who don't want to be mediocre in life'.
New Delhi: The Hong Kong central bank today penalised State Bank of India's Hong Kong branch USD 1 million (Hong Kong dollar 7.5 million) for alleged violation of local anti-money laundering and counter-terror financing laws.  
In its first action since the Hong Kong's Anti Money-Laundering Ordinance came into force in 2012, the Hong Kong Monetary Authority (HKMA) said the SBI branch between April 2012 and November 2013 failed to carry out customer due diligence before establishing business relationships.