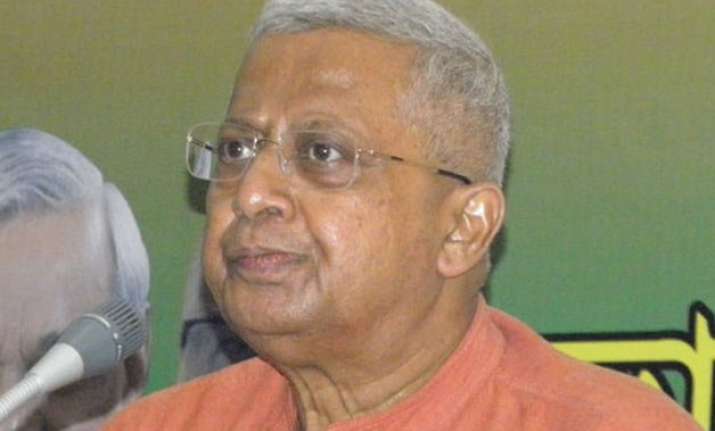 New Delhi: Tripura Governor Tathagata Roy has once again stoked a controversy by saying that there is a possibility of potential terrorists attending the funeral of Yakub Memon in Mumbai on July 30.
Roy asked the intelligence agencies to keep a tab on those who attended the last rites of Yakub.
"Intelligence shd keep a tab on all (expt relatives & close friends) who assembled bfr Yakub Memon's corpse. Many are potential terrorists," tweeted Tathagata Roy.

Yakub Memon was hanged on July 30 after he was convicted in 1993 Mumbai serial blasts case. He was buried in Mumbai the same day.
Sticking to his stand, Roy further twitted, "Governors ought to be concerned abt security of state. Intelligence keeping tab on Yakub's mourners is preventing terror. Better than cure."

Rejecting the charge of him being a 'communal bigot', Tripura Governor clarified that he did not mention the name of any particular community.
"When I suggested 'intelligence keeping a tab',I mentiond NO COMMUNITY. So how come I'm accused of being 'communal bigot'? Guilty conscience?" Roy said in another tweet.

"It is my Constitutional duty to bring matters of public interest to public notice. My position as Governor is not thereby compromised," he added.