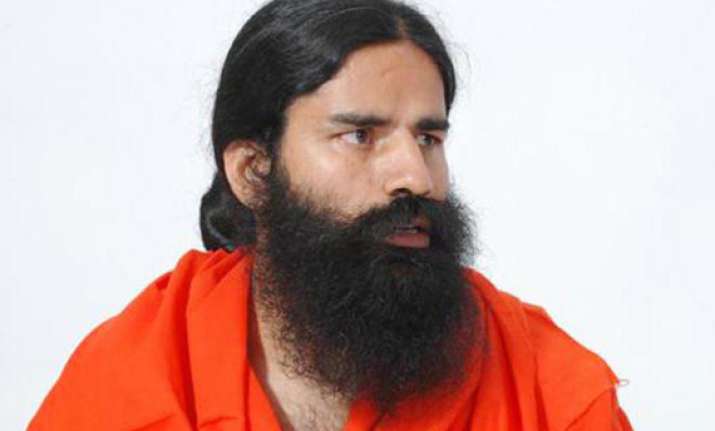 New Delhi: Baba Ramdev, who is openly supporting the BJP in the 2014 Lok Sabha polls, may soon be arrested after he was booked under the stringent SC/ST Act for his remarks that Congress leader Rahul Gandhi goes to Dalit homes for "picnic and honeymoon".
At a rally last week, Ramdev had said that Rahul visited the homes of Dalits "for picnics and honeymoon".
The remark stirred a hornet's nest with the Congress flaying Ramdev for the disparaging remarks.
On Tuesday, three FIRs were registered against him in Gorakhpur, Agra and Patna for insulting Dalits.
At the press conference in Chamba, Ramdev defended himself. "I have never insulted Dalits. I have done so much for them," he said, releasing photos and videos as evidence.
"The Himachal Pradesh Chief Minister did not allow me to organise camps in the state. That is why this is a conspiracy against me," he said.
The Bharatiya Janata Party (BJP), however, has backed the yoga guru. "The Congress is trying to malign Ramdev. Sonia Gandhi is very angry with Baba Ramdev due to the huge crowd which follows him," Subramanian Swamy said.
The Congress demanded his arrest. "Ramdev was trying to impress Modi. He should be arrested for his anti-Dalit comments," Congress leader PL Punia said.