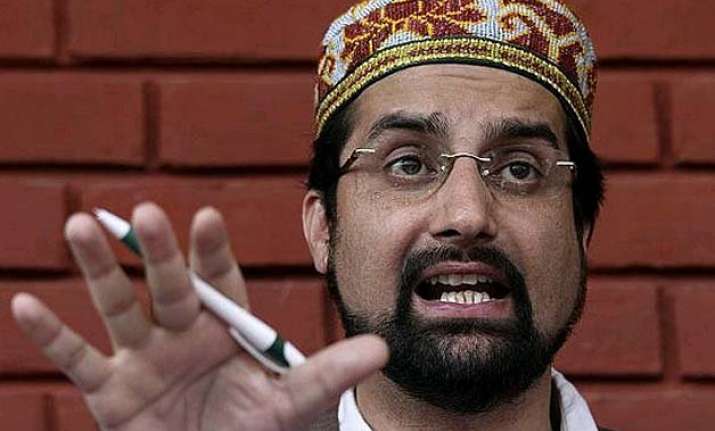 New Delhi: Hurriyat Conference chairman Mirwaiz Umar Farooq will today attend the Pakistan Day function at the Pakistan high commission in New Delhi.
Mirwaiz, who arrived here yesterday, also met Pakistan's envoy Abdul Basit. Hardliner Syed Ali Geelani has also been invited for the event.
ALSO READ: Will talk Kashmir with Pak envoys: Hurriyat leader Geelani
On Sunday, Mirwaiz said that Hurriyat Conference wants to lend full support to the India-Pakistan dialogue on Jammu and Kashmir.
"Hurriyat wants to lend its full support to the India-Pakistan dialogue. We feel that while it is important for both countries to engage, it is equally important that they engage the people of Jammu and Kashmir in this dialogue. And when I say people of Jammu and Kashmir, I mean people on both sides of the ceasefire line," Mirwaiz said.
ALSO READ: Pak envoy meets Geelani; discusses Jaishankar's visit to Islamabad
The Pakistani envoy had earlier met Geelani and apprised him about the talks between Indian Foreign Secretary S Jaishankar and his Pakistani counterpart Aizaz Ahmad Chaudhry in Islamabad earlier this month.
Last year, India had called off the foreign secretary-level talks after the Pakistani high commissioner met Kashmiri separatist leaders ahead of August 25 deliberations.