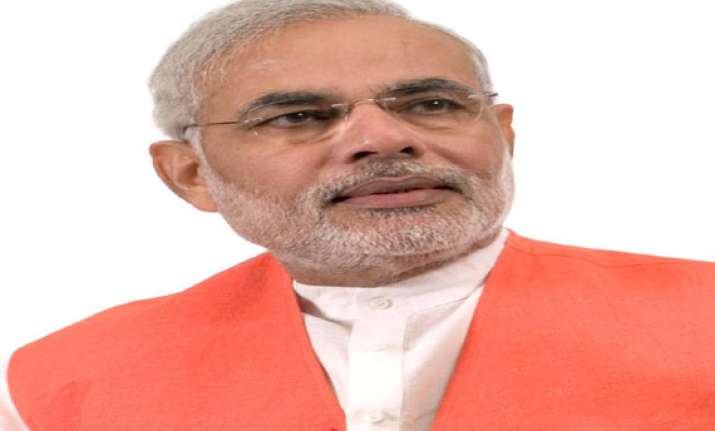 New Delhi: BJP prime ministerial candidate Narendra Modi on Friday pressed for corruption-free politics, asserting he looked forward to creating a system where there was little scope for crime and corruption.
'We cannot ensure 100 percent cleansing of political malpractices but we would stress on preventive measures so that the scope for crime and corruption is negligible,' Modi said in an interview to CNBC Awaaz channel.
Modi said anti-social elements rose to prominence after the first decade of independence and that led to a process in which 'leaders were born out of the gun'.
He said if the BJP came to power, he would send a list of tainted MPs to the Supreme Court.
'It is important that there is speedy judicial process. If the charges against an MP are found correct, he would have to resign,' Modi said.
Modi said he would then take the cleansing process in politics to the legislative level in the states, corporate level and panchayat level.
Terming the media as "news traders", the prime ministerial aspirant called for self-regulation of the media.
'The power of media should increase, but the media should also work towards increasing their credibility,' Modi added.