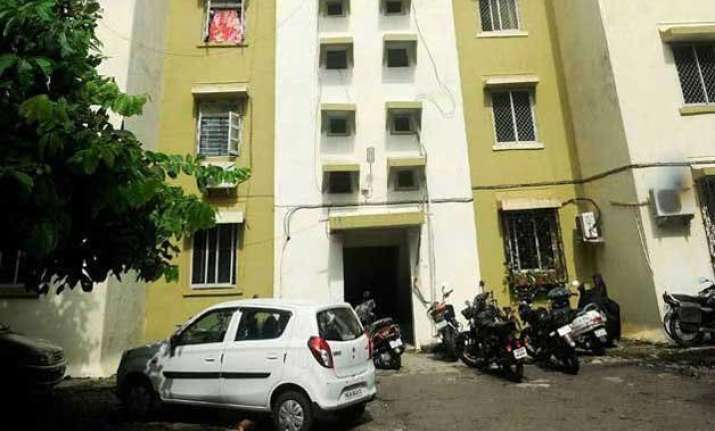 Mumbai: A Mumbai builder has allegedly refused to sell a flat to a Mumbaikar on grounds that he was a Marathi, sparking a protest on Friday.
The unpalatable experience was narrated by a resident of suburban Goregaon, Vaibhav S. Rahate who attempted to a buy a flat from Shrinathji Builders in Malad recently.
Rahate was reportedly told by the builder that the apartments were not for sale to "Maharashtrians, Muslims and other non-vegetarian buyers".
Muslim woman thrown out of Mumbai building because of her religion
Shocked by the refusal, Rahate went to lodge a complaint with the Malad police station. Police recorded his statement but failed to take any action for 25 days.
When Mumbai Congress president Sanjay Nirupam was informed, he and other party workers, including local legislator Aslam Shaikh, rushed to Malad on Friday and staged a sit-in protest, demanding action against the builder.
Tale of a Kashmiri Muslim, who was denied flat in Gurgaon because of her religion!
"The builder virtually drove Rahate and his family away, saying he did not allow Marathis to buy flats in his building," Nirupam told reporters.
Deputy Commissioner Vikram Deshmane and other officials rushed to the police station to placate the agitated activists and assured them that a probe would be instituted against the builder.
Shocking! Mumbai youth denied job for being a Muslim
Nirupam said certain builders have shown preference for selling flats only to Gujarati, Jain or Marwari communities and do not encourage members of other communities to live amongst them.
"Mumbai is a cosmopolitan city and we shall not permit such injustice to anybody, including a Marathi, and such tactics by builders would not be tolerated," Nirupam said.
(With agency inputs)